HTC Edge Images Leaked, Quad-Core Smartphone In The Flesh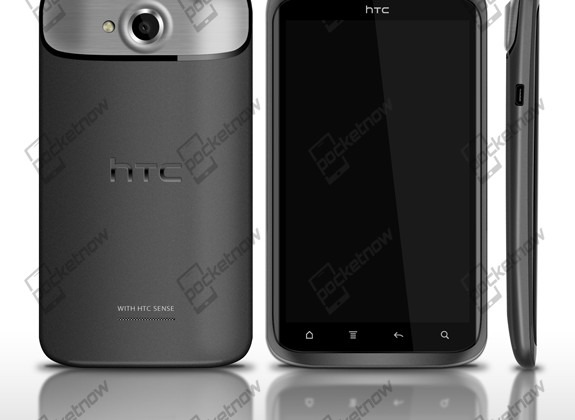 In what appears to be images of a very real smartphone by the name of HTC Edge, we may well be seeing the first quad-core handset to hit the streets in the coming months. What this device represents is not only one of the first quad-core mobile devices to arrive in the world, but the first quad-core device to arrive for HTC as a manufacturer. One question that immediately comes to mind is how an HTC device would be running a quad-core chip when historically they've only used Qualcomm in the past and said processor manufacturer doesn't yet have an announced quad-core chip in the works – let's see how this all adds up.
Inside you'll find that the device has 720p resolution on its display, 1GB of RAM, and a back-facing 8-megapixel camera to keep it up to date. This camera is said to be a 28-millimeter f/2.2 lens toting shooter with some sort of backlit feature or another. This device will have a 4.7-inch display and will be thick as pie at just over 10 millimeters, with what PocketNow is saying is a AP30 Tegra 3 CPU from NVIDIA running the whole ship. Now so sure about that one.
Inside then would be four 1.5Ghz cores and internal storage of 32GB with Bluetooth at v4.0 and Beats Audio. Inside there may also be features such as HTC Play for games, HTC Read bookstore, and to round out the HTC family, HTC Listen music store. Sound like a good set of gotta have em all media hubs? This device is said to support 21Mbps HSDPA and will be the first device to work with Sense 4.0, though no mention is made of Ice Cream Sandwich. Looks like a possible early 2012 release.
Also take note that if this is a real device, likely it'll change in both design and OS look before the final release.
[via PocketNow]