HTC DROID Incredible 4G spotted at FCC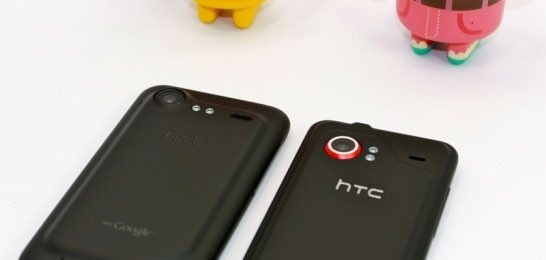 The FCC has released documents leading mobile sleuths to ponder the next Verizon HTC release in a DROID Incredible with 4G LTE. This device would be the next in a line of ultra-successful DROID-branded HTC units last seen in the HTC Incredible 2 and used by none other than your humble narrator and Android Community's Cory Gunther as we traversed the landscape at last month's MWC 2012 in Barcelona. This newest device has a slightly different set of connectivity bands available but will likely bump up the masses to the new generation with its dual-core processor and AMOLED display.
The Incredible 2 is a more than modern device already, not exactly working to bring in the early adopters or top of the line specification seekers with its FroYo interface and single-core processor, but strong nonetheless with a unique physical build and HTC Sense UI. This new device is sure to join the ranks of the HTC One crew with Android 4.0 Ice Cream Sandwich and a new flavoring of HTC Sense, having not quite the quad-core processor of the HTC One X, but rolling out with a dual-core 1.2GHz (almost certainly OMAP) chip instead.
This device likely has a 4-inch display not unlike its predecessor and will essentially be an once-over for an already rather popular build. Verizon will certainly push this device out before the HTC One line comes available, so expect is MUCH sooner than later! Have a peek at our timeline of Incredible devices below for more information on what this device's magic will be!
[via Android Community]