HTC "disruptive" tablet teased plus wearable work-in-progress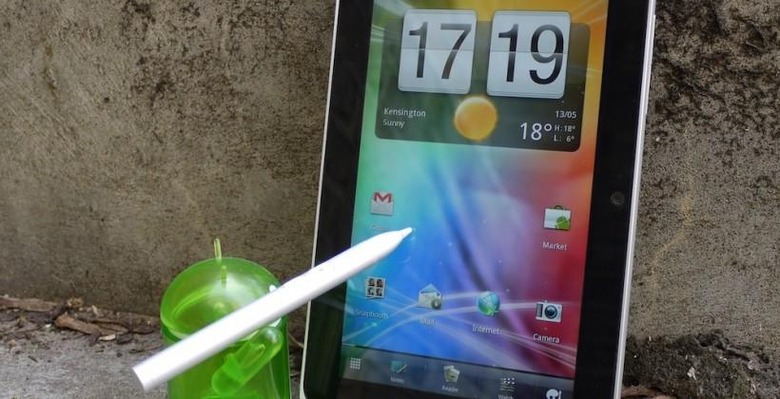 HTC will look to wearables and a new tablet in order to try to reclaim market share, the company has teased, promising "something nice and disruptive" for its new slate. The company has been slow to capitalize on recent attention in either segment, though according to CEO Peter Chou that's because many such devices – particularly smartwatches – have been more gimmicks than anything else, the Financial Times reports.
"It has to meet a need, otherwise if it's just a gimmick or concept, it's not for people's day-to-day lives" Chou said, describing the wearables market as "still too early" and some of the existing products from HTC's rivals – presumably including Samsung's Galaxy Gear and Kickstarter-success Pebble – "version one". However, Chou argues, that leaves a space HTC could step into.
"That is an opportunity for us," he suggested. "People laughed at us when we came out with the first smartphone ... Now everyone has a smartphone. I'm pretty sure wearables will be the same, but don't judge from what is in the market [now]."
Chou was recently tipped to be scaling back on his day to day operational duties as CEO to instead focus more time on R&D efforts, something unofficial reports from within HTC suggest he is considerably involved in.
Exact details on what the HTC wearable and tablet might look like are unclear. However, according to HTC chairman Cher Wang, when the tablet comes out it will be something nice and disruptive," teasing that "ubiquitous intelligence is not just wearables."
That could imply a greater focus on contextual computing, something we've seen Motorola attempt recently with the Moto X. Wearables, meanwhile, match "what we do today as a mobile experience overall" Chou suggested. "That is one area we are excited about."
HTC hasn't had a tablet since the ill-fated Flyer and Jetstream, which pre-empted the pen-enabled tablet trend but, for a number of reasons – not least being very expensive, even with carrier subsidies – failed to make significant inroads into the market. More recently, the company revealed the HTC One max, a 5.9-inch "phablet" that the company says it expects many owners to use both as a phone and a compact tablet.