The second of HTC's new flagship Android smartphones has arrived, and just as we put the HTC Desire HD review to bed, the HTC Desire Z has arrived on the test bench.  Unlike the HD, the Desire Z makes do with a more mainstream 3.7-inch WVGA touchscreen, but counters any screen shortfall with a flip-out QWERTY keyboard.  Full unboxing video and hands-on demo after the cut.
Video after the cut
Where the Desire HD has a 1GHz Snapdragon processor, the Desire Z has Qualcomm's 800MHz chip; as we've seen in the T-Mobile G2, however, that doesn't necessarily mean there's a significant shortfall in performance.  Connectivity includes WiFi b/g/n, Bluetooth 2.1+EDR, microUSB and quadband GSM/dualband HSPA, plus there's GPS, an FM radio, and a 3.5mm headphone socket.  RAM is 512MB – two-thirds of what the Desire HD offers – and there's a 1.5GB ROM, along with a microSD card slot hidden underneath the battery.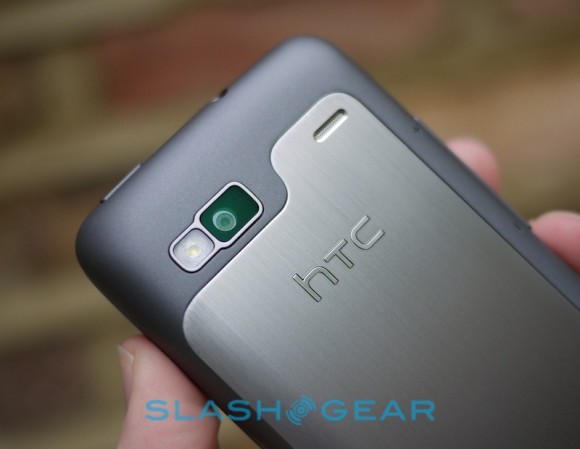 As for software, the HTC Desire Z runs Android 2.2 Froyo with the latest build of Sense on top: that means the same offline mapping, boosted social network integration and links with HTCSense.com for remote management and access.  The keyboard, meanwhile, is a four-row affair with backlit buttons that sit nicely on the clicky side of things, though HTC has combined the top letter and number rows whereas we prefer them to be separated out.
HTC Desire Z unboxing & demo:
[vms b6c3b5bea9515d1a1fc4]
So far the Desire Z has been solid, taking out HTC Sense online credentials (as set up on the Desire HD) alongside the regular Gmail and other accounts; however we have had to re-link Sense and Gmail contacts, despite having done that all before on the previous phone.  It's a thicker device in the hand, though obviously shorter and narrower; we have no issues with the outer casing, which feels sturdy, but the hinge might be another matter.  There's very little tension holding it closed: pick the Desire Z up by the top section, and the weight of the lower-half will pull the hinge open.
It's too early to say whether this is a serious issue or otherwise, and indeed whether the rest of the polished Android experience leaves it a non-issue.  We'll be putting the HTC Desire Z through its paces over the next few days, so expect the full SlashGear review next week!