HTC Desire Unboxing [Video]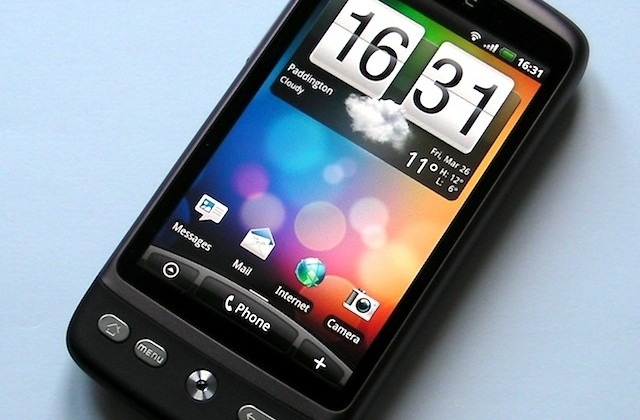 While the HTC Legend was a shiny, unibody wonder, the undoubtable star of Mobile World Congress last month was the HTC Desire. Instantly dubbed "the Nexus One with Sense", the Android 2.1 smartphone has just arrived on the SlashGear doorstep demanding its unboxing video privileges. Who are we to turn down a 3.7-inch AMOLED display, 1GHz Snapdragon processor and 5-megapixel camera? Check out the unboxing, plus a first-look comparison with the Nexus One, after the cut.
While HTC are responsible for the industrial design of both handsets, the Desire feels significantly different in the hand to the Nexus One. That's predominantly down to the rubberised back cover, rather than the Google phone's metal panel. It's soft-touch and all very nice, but the Desire does end up losing some of the Nexus One's waifish charm. Still, an improvement is the optical trackpad, which is just as responsive as the trackball (if not more so), and the hardware buttons which have none of the accuracy issues Nexus One owners have encountered with that phone's capacitive keys.
HTC Desire unboxing video:
[vms f7c5a0bf619f979c6cf3]
Obviously with spec sheets so similar – check out our HTC Desire vs. Google Nexus One article for the key differences – the biggest change is that the Desire runs HTC Sense. This is the same build (for Android 2.1) as we saw recently on the HTC Legend, but it looks even better on the Desire's larger display. The "helicopter view" of zoomed-out homescreen panel shortcuts is more usable, since you can better see what's on each thumbnail, and even after loading down those panes with HTC's widgets, it doesn't feel as cramped as the Legend sometimes could.
Sense also has better Exchange integration than Android 2.1 does as standard, including Exchange Calendar sync support, and of course there's the same Friend Stream app pulling in Facebook, Twitter and Flickr updates from your contacts into a single timeline. We'll be putting that through its paces again in our full review, but until then enjoy the unboxing video, hands-on comparison demo and gallery, and let us know what questions you have about what's undoubtedly one of HTC's phones of the year!
HTC Desire first-impressions:
[vms ad02658508fe4616098a]