HTC Desire P and Q smartphones revealed in promo pictures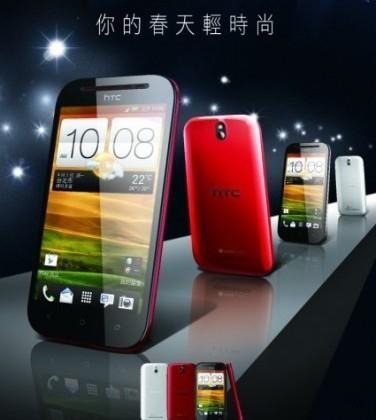 HTC, which just recently retired its "Quietly Brilliant" slogan, has revealed its Desire P and Desire Q handsets, which we saw not too long ago in a series of rumors, via a couple promo images. Both handsets are of the budget variety and have mid-range specs across the board, but offer are a nice option for those in the market for a budget Android Jelly Bean smartphone.
The HTC Desire P, which you can see in the promo image above, has a 4.3-inch display with a low WVGA resolution. Inside, users will find a 1GHz dual-core processor and 1GB of RAM. Around back, there's an 8-megapixel camera in addition to a front camera, and there's also a microSD card slot for expanded storage, although the internal storage capacity wasn't revealed.
The HTC Desire Q (pictured below), meanwhile, is a smaller version of the P, measuring in with a 4-inch display and reportedly the same specifications as the P. The Desire Q's specs weren't specified, but we do know that it'll be available in white, black, and red. Word has it the handset will be priced at $235, which is lower than the Q's approx. $365 USD.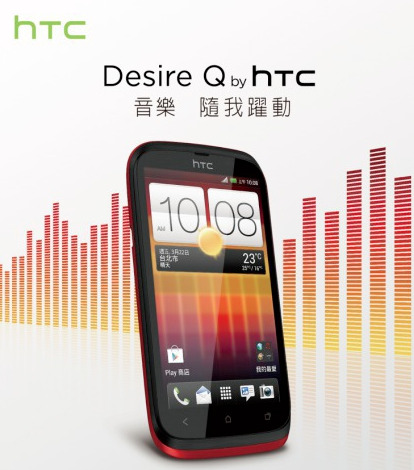 Both handsets run Android 4.1 Jelly Bean and feature Beats Audio. The Desire Q will be available in China via China Mobile, while it is believed the Desire P will be available in Taiwan first. Don't expect the phones to make their way to the United States – at least not in the near furture. Stay tuned, and we'll keep you updated when more information on the handsets surfaces.
[via Android Community]