HTC Desire line gushes midrange Android across nine US carriers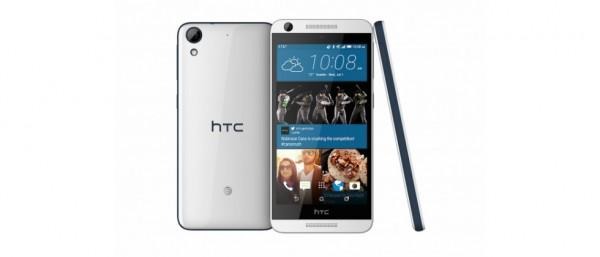 HTC's One M9 may not have made the splash it wanted, but a new range of more affordable Desire handsets across multiple US carriers may still brighten 2015. Announced today, the HTC Desire 626, Desire 626S, Desire 526, and Desire 520 may not have the metal body or the 20-megapixel camera of the One M9, but neither will they cost anywhere near as much, despite all packing LTE and a quadcore Snapdragon processor.
"The high-end space is plateauing," HTC's Nigel Newby-House argues, but insists that the lessons learned from making the One M9 are equally as relevant for a more mass-market line-up. "Just because we're designing a cheaper device," he explained, "doesn't mean we treat it with any less care and attention than a flagship device."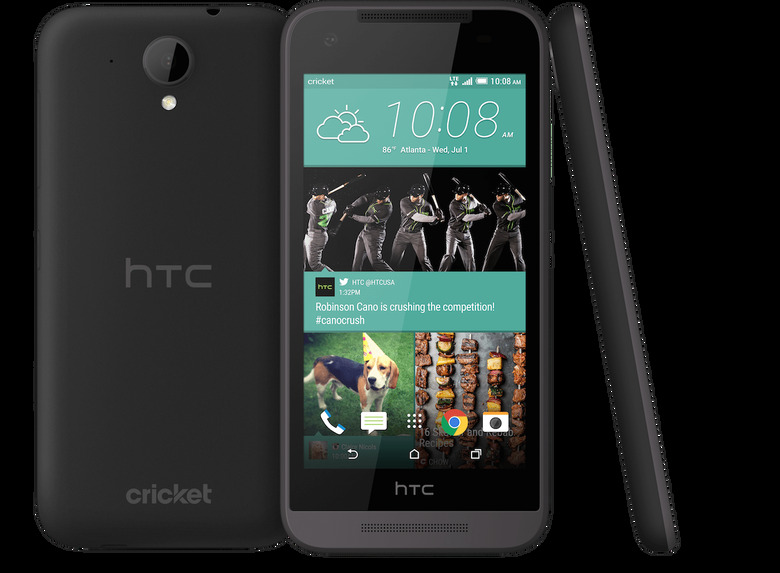 Most affordable will be the HTC Desire 520. Fronted by a 4.5-inch FWVGA display, and powered by Qualcomm's Snapdragon 210 quadcore running at 1.1GHz, it runs Android 5.1 with HTC Sense, has 1GB of RAM, and 8GB of internal storage.
A microSDXC card slot supports up to 2TB, and there's GPS/AGPS+GLONASS, Bluetooth 4.1, WiFi b/g/n (2.4GHz), a microUSB port, and a 3.5mm headphone jack. On the back there's an 8-megapixel BSI camera with autofocus and 720p video recording, while the front gets a 2-megapixel BSI camera with fixed-focus. Inside the 139.8 x 68.9 x 9.05 mm body there's a 2,000 mAh battery.
HTC says the Desire 520 will be a prepaid exclusive on Cricket, in mid gray/light gray.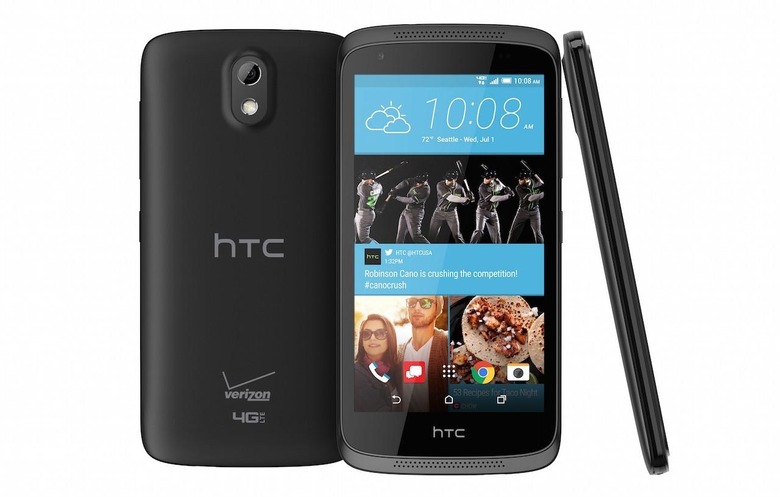 Next up comes the HTC Desire 526, scaling up the specs a little. It runs the same Snapdragon 210 processor but steps the RAM up to 1.5GB, and is fronted with a 4.7-inch qHD screen.
Otherwise, its 140 x 70 9.9 mm body contains the same internal storage, connectivity, and 2,000 mAh battery, along with LTE for Verizon's network.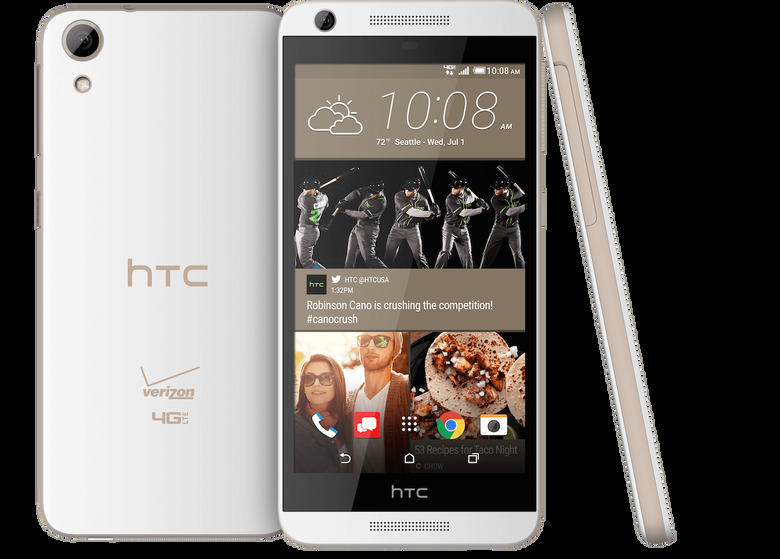 Things arguably get most interesting when you reach the HTC Desire 626 and Desire 626S, however, two variants of the same handset which will be the company's "most broadly ranged value device ever."
Both have a 5-inch 720p display, snapdragon 210 quadcore, 1.5GB of RAM, and the same connectivity and expansion options as the cheaper 526 and 520. The 146.9 x 70.9 x 8.19 mm polycarbonate body contains a 2,000 mAh battery.
The Desire 626, which will be offered on AT&T and Verizon post-paid, adds to that an 8-megapixel main camera with autofocus and 720p video recording, and a 5-megapixel front camera, together with NFC and LTE carrier aggregation.
As for the HTC Desire 626S, it steps back to a 2-megapixel front camera and loses both the NFC and the carrier aggregation. All but the Tracfone version get 1.5GB of RAM; Tracfone's makes do with 1GB. It'll be offered on a number of prepaid carriers – T-Mobile USA, metroPCS, Cricket, Sprint, Boost Mobile, Virgin Mobile, and Tracfone – in a variety of network-specific colors.
What HTC isn't saying is exact pricing or availability for any of the handsets. According to Newby-House, sales will begin in the next few days of certain models, but then it'll be up to the carriers to decide how they want to roll out over Back to School season.
"Everything is well under the $200 price point," he promises, "and some of them are well under the $200 price point."
While none of the new Desire phones will have the same margins compared to a One series flagship, HTC has been burned before by ignoring the midrange, and giving potential customers a choice of colorful and affordable phones across carriers is hardly a bad idea.