HTC Desire HD ICS update reportedly cancelled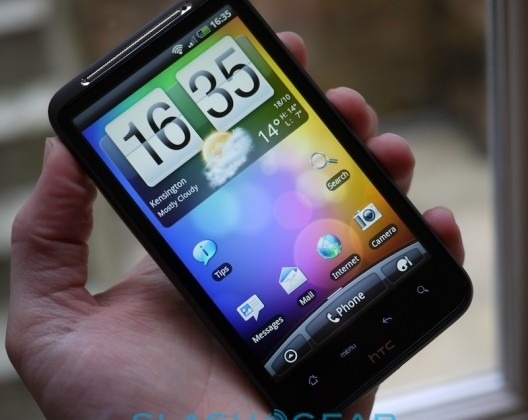 If you take a moment to think about the oldest Android device that will be receiving an update to Ice Cream Sandwich, the HTC Desire HD would be near the top of the list. The handset would certainly be up to the task, featuring a single-core Snapdragon S2 processor and 768MB of RAM. GSMArena has discovered an OS upgrade schedule from Telus that would indicate the Desire HD may not be receiving an update to Ice Cream Sandwich after all.
HTC originally promised an ICS update for the Desire HD sometime this summer, although the Telus upgrade path now shows that the upgrade has been cancelled. The carrier has cited "poor device performance during testing" for the ICS update, which sounds a bit suspect. The HTC One V, for example, features the same processor but only 512MB of RAM, yet shipped with Ice Cream Sandwich. Even the HTC Desire C, a handset with a mere 600Mhz processor, is running Ice Cream Sandwich out of the box.
This may be related to Telus' own handsets, and there's no official word yet from HTC on the matter. If it does turn out to be the case for all Desire HD models, then it's sure to disappoint customers around the globe. The only way to get Ice Cream Sandwich on the device in that case would be to turn to the friendly folks over at xda-developers and see what they're cooking up.