HTC Desire HD hands-on [Video]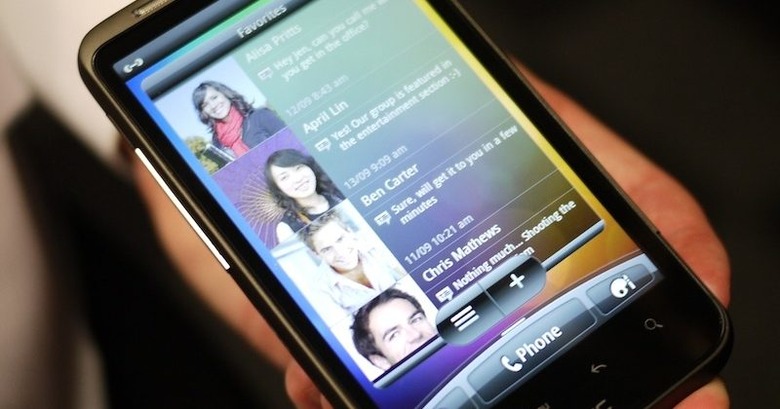 We've just grabbed some hands-on time with HTC's new Desire HD, the company's new 4.3-inch flagship, and we're very impressed.  Built around a huge WVGA display – the same as US users have been enjoying up until now in the shape of the EVO 4G – it's a solid, hefty chunk of a smartphone thanks to the metal construction.
It's also fast: basically you're looking at an EVO 4G inside, too, though lacking the WiMAX radio of course.  Instead you get UMTS/HSPA+, along with WiFi b/g/n and Bluetooth, together with the usual GPS/A-GPS which HTC leverage with their new navigation package that comes as part of the updated Sense.  The CPU is Qualcomm's 1GHz Snapdragon, and there's an 8-megapixel camera with dual-LED flash.
Unlike the EVO 4G, the Desire HD does away with the removable battery door – instead you get a small hatch into which it slots, like on the Legend – and it adds up to a thinner, more pocket-friendly handset.  Think more like the HD2, sizeable but slender.  The touch sensitive buttons are responsive, and the fast-boot is very impressive: in under 10 seconds the Desire HD went from powered off to running and ready to make calls.
We'll need to spend more time with the Desire HD before we can come to a final conclusion about the smartphone, but right now it feels like everything European customers have been looking on in envy about in the EVO 4G, only with the potential for broader 4G connectivity using HSPA+ (rather than WiMAX).
HTC Desire HD hands-on:
[vms 5e77550897e25711e1d9]