HTC Desire 830 design, specs leak: dual front speakers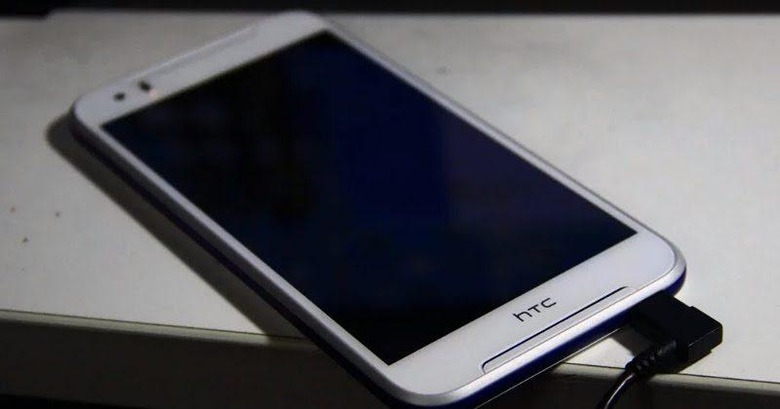 HTC may have ditched the "One" branding and its advantageous dual front-facing speakers in the latest HTC 10 flagship, but that practice will live on its the OEM's mid range line. Of course, they won't be called "Ones". On the heels of the HTC 10's debut comes a leak of what is identified as the HTC Desire 830. Unambiguously a Desire in design, the mid-range smartphone is shown bearing front-facing speakers and, save for a few core components, might have specs that give it a more premium flair as well.
Unless HTC suddenly backtracks, it seems that it will continue using the Desire brand as its name for its low to mid tier smartphones. In terms of design, that line is identified by more or less plastic materials, flat backs, and less sophisticated forms. That does seem true here as well, except for one aspect. Unlike the latest flagship, the Desire 830 is seen sporting not just one but two front facing speakers, inheriting the feature from both the One M9 as well as more recent Desire models.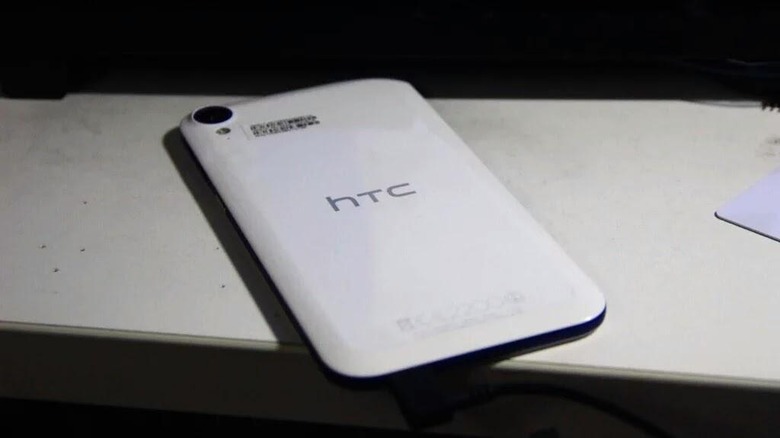 As for specs, the leaked photos also give a glimpse of those, including 3 GB of RAM, 32 GB of internal storage, and a 5.5-inch Full HD screen. Not shown but also leaked is the CPU, which is said to be a 1.3 GHz octa-core MediaTek processor. That aspect clearly marks the smartphone for the mid-range.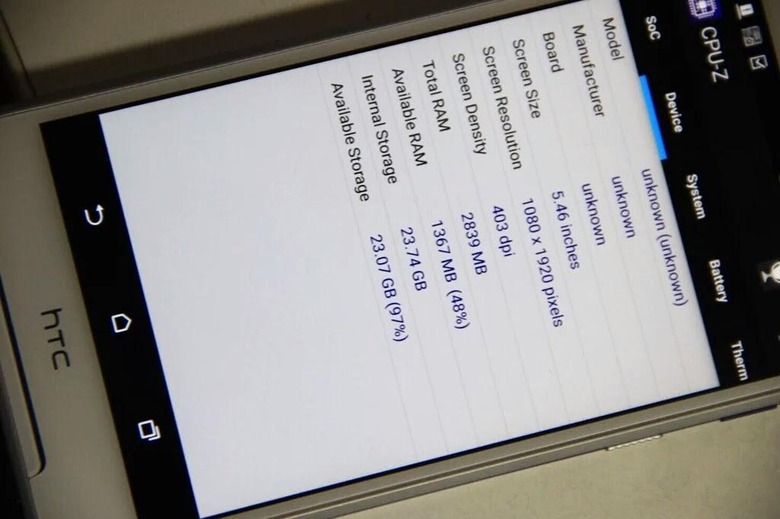 Other than that, there isn't much going for the HTC Desire 830, at least not based on this leak. Going by the numbers, it will succeed the Desire 826. That older smarpthone, however, set itself apart with a selfie-focused UltraPixel front camera. At least for now, there are no pointers hinting that the Desire 830 would follow suit.
VIA: Digi-wo