HTC Desire 820 Hands-On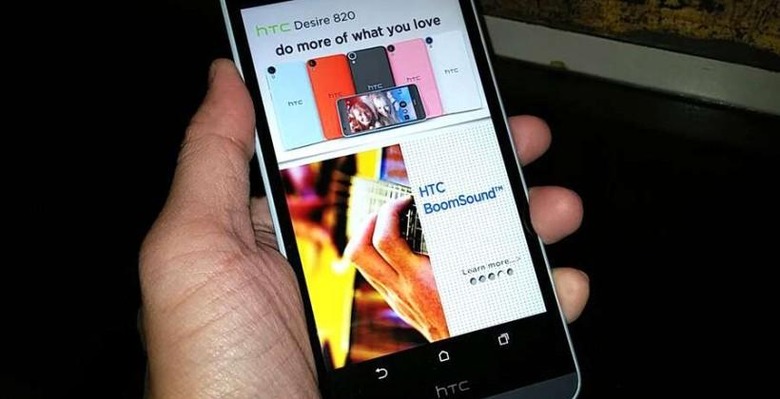 This week HTC is delivering the newest in ideally-combined high-end features with affordable packaging with the HTC Desire 820. The device works with a Qualcomm Snapdragon 615, a 5.5-inch 720p display, and a variety of colorful options for its back and sides. It's also got front-facing speakers for extra-loud BoomSound action.
While we're just looking at the "Marble White" version of the device here, there are also 8 other color combinations available. That'd be the Tuxedo Grey (matte), Santorini White (glossy), Milky-way Grey (glossy), Tangerine White (glossy), Saffron Grey (glossy), Flamingo Grey (glossy), Blue Mist (glossy), and Monarch Orange (glossy).
This device also works with a DotView case like we saw with the HTC One M8, allowing a unique cover and wake-up call for the device in your pocket.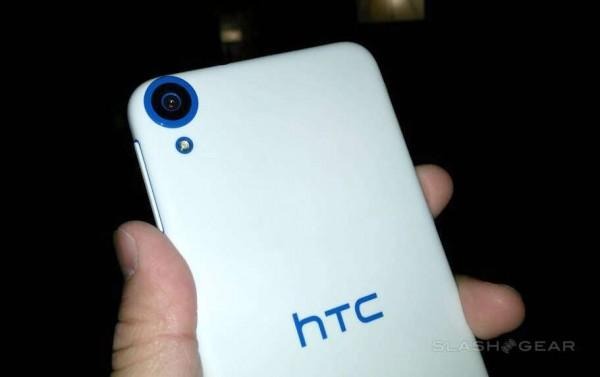 You'll find that this device's 64-bit processing power will lend itself well to Android L whenever it ends up being released. For now it's on Android 4.4 KitKat with HTC's own lovely software over the top.
This device is sleek, works with a massive camera at its back, and is prepared for international excellence. We don't expect this device to be appearing with US carriers in the near future, but international sales are expected to begin at the end of September.