HTC Desire 530 is here, unlocked and from T-Mobile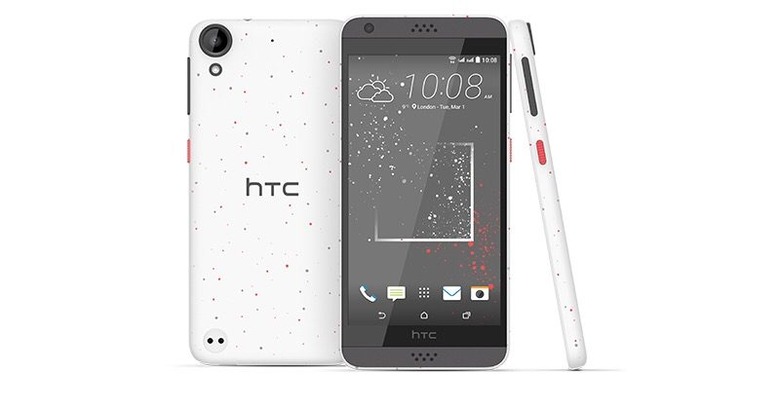 It has been nearly a month since HTC revealed that it would be bringing its "colorful" Desire 530 mid-ranger to the US and now it is finally making true that promise. If you're in the market for a smartphone that doesn't cost much but still looks out of this world, then this might be your thing. Of course, it isn't exactly going to be the greatest that HTC can over, but, at least on paper, it will be a serviceable mobile companion.
HTC is really banking on its "micro splash styling" to sell the Desire 530. It claims it will have heads turning, though it doesn't really say whether that's because those people will find it beautiful or ridiculous. They say beauty is in the eye of the beholder, and that might be very well the case here. The Desire 530's primary color coating is bespeckled with red, blue, or whatever other colors that matches the motif. HTC would remind us that it isn't simply a paint job but one that uses a unique manufacturing process.
In all other aspects, the Desire 530 might look and sound quite unimpressive. The Qualcomm Snapdragon 210 processor, for example, is on the low-end of the spectrum. There's 1.5 GB of RAM, just a half step above the minimum, and 16 GB of storage. The 5-inch display is at least a decent 720p resolution. There's an 8 megapixel main camera and 5 megapixels on the front. One definite plus for this handset is that, despite the specs and price, it features HTC's BoomSound audio technology.
HTC itself selfs the Desire 530 unlocked for $179. Those who prefer a carrier-locked version can get one from T-Mobile for a full price of $159.99, or $.6.67 with a two-year contract.