HTC Desire 500 arrives in the UK after initial Taiwanese launch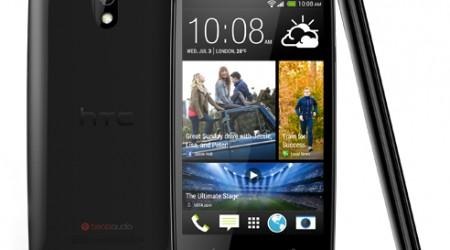 HTC is working its way into the budget handset market after dabbling around mostly with the flagship devices for awhile now. The company announced the budget-minded Desire 500 last month for a set launch in Taiwan, but HTC is moving its way to the European region where they've just made the phone official in the UK.
The new device has a 4.3-inch display with a resolution of 800x480. On the inside, you'll find a quad-core Qualcomm Snapdragon 200 processor clocked at 1.2GHz with 1GB of RAM and just 4GB of internal storage — certainly not anything to write home about, but you'll be able to stuff in a microSD card to boost storage capacity.
You'll also be treated with an 8MP rear camera and a 1.6MP front-facing snapper. HTC's BlinkFeed and Video Highlights will also be included in the package, so no matter how budget your HTC device is, you'll get the same photo features as the bigger phones.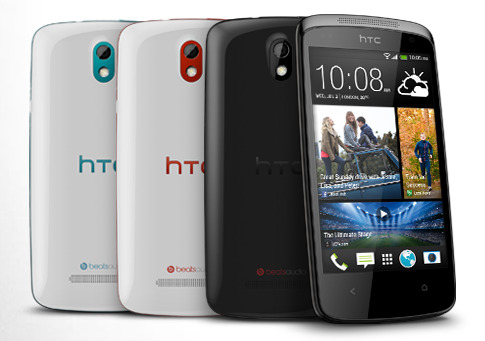 The phone will come in both Lacquer Black and Glacier Blue colors, and the company also made official a version of the Desire 500 that will get NFC in the near future, although details on that weren't discussed just yet. Pricing and availability for the UK version of the device weren't disclosed, but HTC assures us that it'll be "affordable."
The Desire 500 will be HTC's reboot back into the mid-range and budget handset market. The company has been focusing mostly on their high-end offerings, like the HTC One, DROID DNA, and the HTC One X. They recently stated that they wanted to create more budget handsets, and the Desire 500 is most likely the device to get them started on that path.