HTC Cruise gets early hands-on: robust, navigation-centric smartphone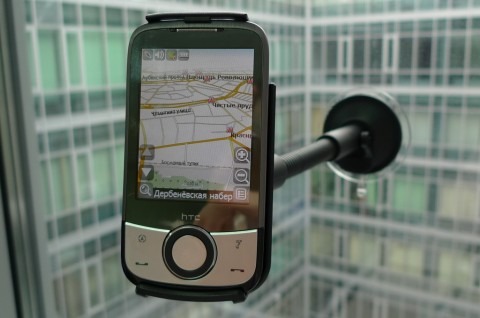 The HTC Touch Cruise has only been officially announced for a few hours, but already Mobile-Review have a hands-on report with the smartphone.  Almost as compact as the Touch Diamond, this latest Cruise is HTC's latest attempt to refine their PND-smartphone offering, and it sounds like they've finally got it right.
Build quality – albeit of a prototype – is reportedly good, and the traditional Cruise scroll-wheel is still there.  The camera is uninspiring, lacking autofocus or a flash, but it works well with HTC's new Footprints geotagging app.  That quickly allows you to add text and audio notes, together with GPS coordinates, and is all accessed from a new TouchFLO tab.
In the end, the Touch Cruise is deemed to be "a robust mid-range phone" with some disappointing misses if you go into it expecting the same multimedia bells & whistles that you might find on the Touch HD.  However, approach it expecting a predominantly GPS-focused handset and you'll be pleased to hear it "finally does feel like a real navigation-centric device."