HTC Connect update adds AirPlay support to older devices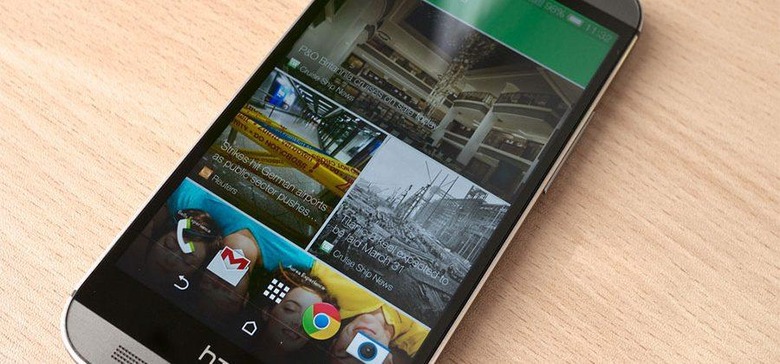 Earlier this week when the HTC 10 smartphone broke cover packing support for Apple AirPlay, there were certainly some users of older HTC flagship smartphones that felt a tinge of jealousy. Granted you can find apps on Google Play that add AirPlay support so the jealousy might not have been that strong. Still, it's nice to have support for something you like right out of the box.
If you are the sort who doesn't like a lot of third party apps, HTC has now announced that in the latest update to HTC Connect, AirPlay support has been added. This means that older flagship devices like the One M9, One M8, and One M7 now get support for AirPlay. The support is added by updating HTC Connect through the Google Play Store.
Once that update is applied, audio and video are streamable from the supported devices to an Apple TV, iMac, or other device that supports the AirPlay protocol. Once the update is applied to Connect, all you need to do is swipe up using three fingers to bring up HTC Connect in any app and select an AirPlay device that is nearby to stream to.
If you missed the announcement of the HTC 10 a few days ago, the device is packing a 5.2-inch screen with 2K resolution and 564ppi. The screen covers 92% of the color gamut. The smartphone runs Android 6.0 out of the box and the chipset is a Snapdragon 820 with 4GB of RAM. The camera is the big draw for many with the smartphone using the UltraPixel 2 sensor inside. The camera also has an f/1.8 lens, optical image stabilization, and a second gen laser focus system. The front camera is called the UltraSelfie packing 5MP and an 86-degree wide-angle lens. Check out our first impressions of the HTC 10 for more details on the smartphone and what it offers.
SOURCE: AndroidBeat