It's just not getting any easier to be an HTC investor these days as their monthly report of earnings numbers shows their lowest sales since January of 2010. This is not new news, so to speak, as HTC has been taking some rather public downward tumbles over the past few years – but there is one shining, gleaming hope. That hope is embodied in the HTC One – the company's newest and perhaps brightest shining star in their entire smartphone-making history.
Today's report has HTC showing a year-on-year downward fall of nearly 44%, coming in at NT$20.29 billion back one year ago this month with just 11.37 billion coming up this month. That's Taiwan currency, mind you, the conversion for this month this year coming up closer to $384 million if you're counting USD cash.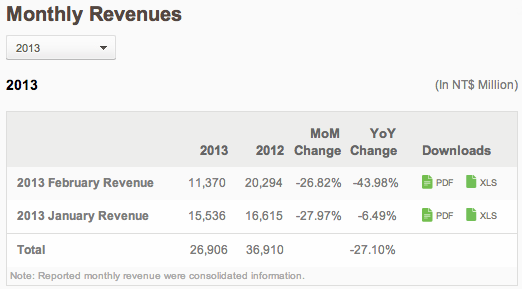 Last year at this time we saw a bit of an upturn for HTC from month to month, with a two-month total (January and February) equalling out to be a lovely NT$36.9 billion. This year we're working with a slightly more focused, shall we say, NT$26.9 billion. Year over year that's a change of negative 27.1% – none too encouraging.
But here's the plus side of all this mess – HTC has revealed the HTC One and it's not on sale yet. We saw HTC displaying the HTC One exclusively – with no other devices to dampen the greatness – at Mobile World Congress 2013. There we saw HTC win the award for "Best Mobile Device" of the show with the HTC One, too. They put on an impressive show without even having a keynote!
So now we wait – the HTC One is the company's next big hope for a turnaround, and if any smartphone can do it single-handedly, the HTC One is going to be the one to do it. Have a peek at our hands-on with the HTC One in several parts in the timeline below, and let us know what you think!
[via HTC Investor Relations]