HTC: Beats Audio Windows Phones In The Pipeline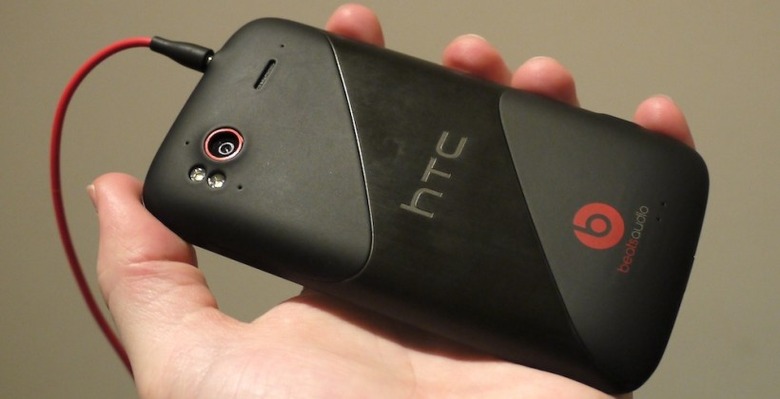 HTC has confirmed it is working with Beats Audio to bring the company's music technology to Windows Phone handsets. Speaking to SlashGear at an HTC event today about the prospect of Beats – which currently features on the HTC Sensation XE - to devices running on Microsoft's smartphone OS, the company confirmed that "we're working with Beats to enable that."
The exact timescale for when we can expect to see Beats-blessed Windows Phone 7 devices is unclear. HTC announced two phones running the newest version of the OS earlier this month, the HTC Radar and HTC Titan, and we're yet to see the usual rumors and leaks surrounding a fresh pair. Still, the company didn't leave much time beyond the Sensation launch and the Sensation XE's debut, so there's always the possibility of an audiophile-centric "XE" version of either of the two new devices.
HTC's approach with Beats Audio includes not only bundling a high-end set of headphones with their handset, but preloading a custom-tuned profile into the phone that works with a special DSP chip. In the pipeline there's tipped to be a new HTC handset, running Android, that was designed "from the ground up with Beats Audio" coming early next month, though the company has so far declined to comment on the rumors.