HTC Announces Touch 3G And Viva - After Site Leaks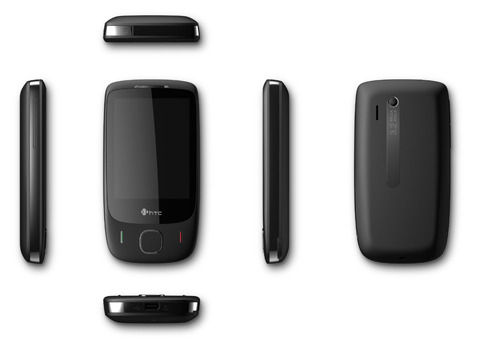 HTC announced HTC Touch 3G and HTC Touch Viva today; a site leaks made HTC to push the announcement one day earlier than planned – Both Touch 3G and Touch Viva sports TouchFLO technology enabling quick navigation and one touch access to messages, contacts, and other information.
As its name indicated, the HTC Touch 3G is 3G capable device providing users with faster data connectivity. HTC claimed the Touch 3G delivers download speeds up to 18 times faster compare to standard 3G handset. Other notable feature on HTC Touch 3G includes HSDPA support, 3.2 megapixel camera, A-GPS, and 802.11g WiFi.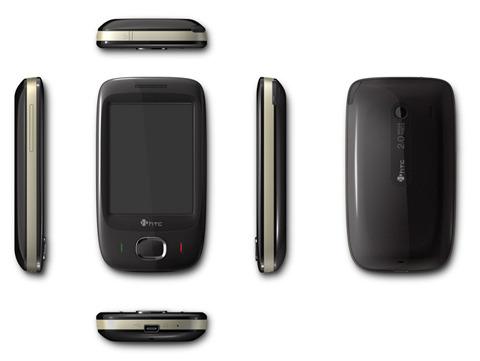 HTC Touch Viva was formerly known as HTC Opal and is an affordable handset in the Touch family. Its features are nothing to be excited about with screen peaked on QVGA resolutions and EDGE connectivity and only 2-megapixel camera. The Viva comes with 256MB flash, and 128MB RAM – storage are expandable using microSD. While the Touch Viva is a low end handset, HTC does not cheap out on AGPS and 802.11g Wifi.
Both handset will be available in early October this year. The HTC Touch 3G will be available in several colors – sophisticated black, noble gold, sparkle blue and modern brown.
Product Specifications

HTC Touch 3G

• Size: 102 x 53.6 x 14.5 mm

• Weight: 96g

• Connectivity: GSM/EDGE: 850/900/1800/1900 MHz & WCDMA / HSPA: 900/2100MHz. HSDPA 7.2 Mbps

• HSDPA 7.2 Mbps

• Software/Operating system: HTC TouchFLO with Windows Mobile® 6.1 Professional

• Display: 2.8 inch QVGA screen

• Camera: 3.2 megapixel

• Internal memory: 256 MB flash; 192 MB RAM

• Memory card: microSD™

• Bluetooth®: 2.0 with EDR

• GPS: GPS/AGPS

• Interface: HTC ExtUSB™ (mini-USB and audio jack in one; USB 2.0 High-Speed)

• Battery: 1100 mAh

• Talk time: WCDMA: Up to 360 minutes*** / GSM: Up to 400 minutes***

• Standby time: WCDMA: Up to 450 hours*** / GSM: Up to 365 hours***

• Chipset: Qualcomm® MSM7225™ 528 MHz

HTC Touch Viva

• Size: 104.5 x 59 x 15.75 mm

• Weight: 110g

• Connectivity: GSM/EDGE: 850/900/1800/1900 MHz

• Software/Operating system: HTC TouchFLO with Windows Mobile® 6.1 Professional

• Display: 2.8 inch QVGA screen

• Camera: 2 megapixel

• Internal memory: 256 MB flash; 128 MB RAM

• Memory card: microSD™

• WLAN: 802.11 b/g

• Bluetooth®: 2.0 with EDR

• GPS: GPS/AGPS

• Interface: HTC ExtUSB™ (mini-USB and audio jack in one; USB 2.0 High-Speed)

• Battery: 1100 mAh

• Talk time: GSM: Up to 480 minutes***

• Standby time: GSM: Up to 270 hours***

• Chipset: TI OMAP 850, 201 MHz