HTC Android 4.0 phone shows up with Incredible styling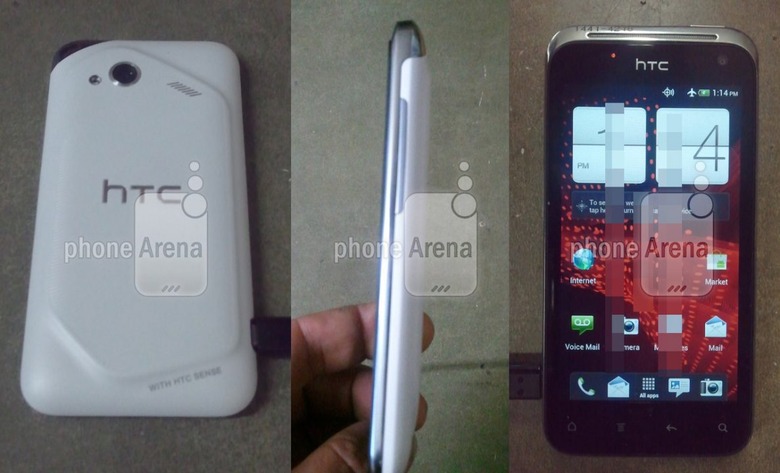 A new HTC smartphone running Android 4.0 has leaked, packing LTE, a 1.2GHz dual-core Snapdragon processor and, supposedly, an AMOLED display. The unnamed handset, which is presumably headed to the US market considering the 4G support onboard, may well be the HTC DROID Incredible 3 phoneArena speculates, given the angular rear panel is reminiscent of the original Incredible and Incredible 2.
There's also an 8-megapixel rear camera, with LED flash, and a VGA-resolution front camera. Inside is 1GB of RAM, and we're guessing there's a microSD card slot under the battery cover. HTC Sense 4.0 makes an appearance, unsurprisingly, on top of Ice Cream Sandwich, though there are four dedicated hardware keys for the Android control buttons rather than the on-screen buttons we've seen on the Galaxy Nexus.
That could change prior to launch, however; there's no telling how old this prototype is, and what tweaks HTC might make before it actually hits the market. When that might be is also in question, with the source saying sometime this year but nothing more specific than that.
A Mobile World Congress release is unlikely, however, given HTC wouldn't debut what's most probably a North American phone at a European event. Instead, we're expecting to see the HTC Ville, HTC Edge and perhaps the HTC Primo make their first official appearances there.