HTC Android 4.0 ICS updates list expands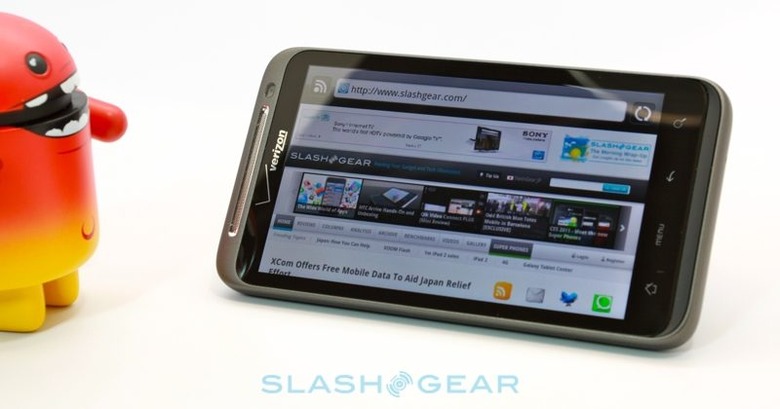 Over at the quietly brilliant manufacturer HTC's Android 4.0 Ice Cream Sandwich list expansions are happening everywhere with new phones added to the list and phones already on the list getting updated schedules. This list is what HTC considers its nearly-definitive list of Android 4.0 Ice Cream Sandwich updates and can therefor be trusted about as far as you can trust any list on earth. Notably absent from the list are all of the HTC tablets released to date – you'll have to go rogue if you want that kind of hardcore underground tasty treat action.
HTC has added quite a few of their 2011 smartphones to the list, with such beasts as the HTC Sensation already grabbing the update before this list expires their expectation for update dates. For example the HTC Sensations expected update range is between March and June of 2012, while our T-Mobile (4G) version has it already. This means you can expect your update for these devices on the list well before HTC promises you'll have them.
DROID Incredible 2 by HTC : To be determined (by the end of August)

HTC Amaze 4G : May-June

HTC Desire S : June-July

HTC Desire HD : July-August

HTC EVO 3D : June-July

HTC EVO 4G+ : May-June

HTC EVO Design 4G : June-July

HTC Incredible S : June-July

HTC Sensation : March-June

HTC Sensation 4G : March-June

HTC Sensation XE : March-June

HTC Sensation XL : April-Jun

HTC Rezound : June-July

HTC Rhyme : June-July

HTC Thunderbolt : July-August

HTC Velocity 4G : March-June

HTC Vivid : March-June
The folks at HTC have noted specifically that devices with 512MB of ROM or less will not be upgraded to Android 4.0 Ice Cream Sandwich. This includes smartphones such as HTC ChaCha, HTC Salsa, HTC Wildfire S, HTC Explorer, and several more older, less awesome phones. HTC has also let the world know that the tablets HTC Flyer, HTC EVO View 4G, and HTC Jetstream will remain on their current version of Android, that being Android 3.0 Honeycomb. HTC is also clear to make the differentiation between support and upgrades:
"Upgrades are not the same thing as ongoing support. Devices not being upgraded to Android 4.0 will still get software improvements, security fixes, and technical support as needed." – HTC
So don't fret, those of you with the Facebook phones and the tablets galore, HTC will still help you move forward, just not to a new dessert! Along with this also comes the fact that many phones getting Android 4.0 will not get Sense 4.0, instead working with Sense 3.6, another less needy version of the software. The HTC Sensation is one example of a device that HTC Sense 4.0 cannot exist on due to its requirements for some certain bits of dedicated hardware. Imagine that!
[via HTC]