HTC Amaze 4G Leaks Again for T-Mobile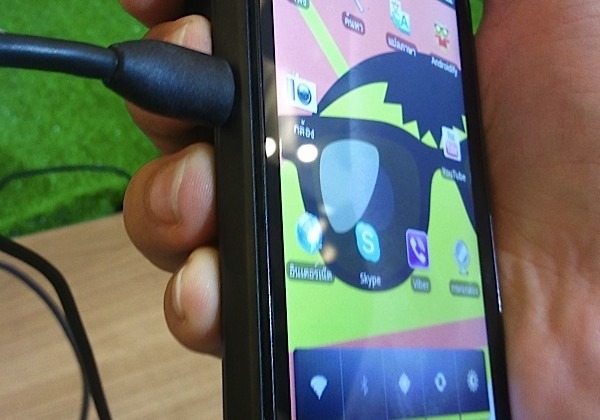 More details and pictures have emerged today regarding the recently rumored HTC Ruby. It seems T-Mobile is gearing up to launch another powerhouse smartphone soon, wasting no time through this AT&T merger situation. We have new never before seen images as well as confirmation on a few of the specs we can expect to see come launch.
This is the HTC Ruby (codename) and should be landing on T-Mobile as the HTC Amaze 4G according to latest details. These images while they may be a bit blurry, show us more than anything we've seen thus far. We'll take what we can get right? This will be the fastest phone launched to date by HTC packing a speedy 1.5 Ghz dual-core CPU and 1GB of ram.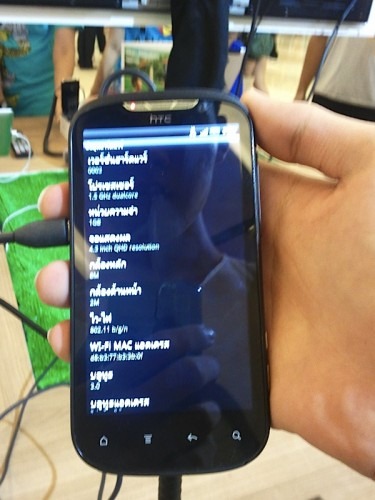 Other specs include a 4.3" qHD 540 x 960 resolution display, Android 2.3 Gingerbread and should include Sense UI 3.5 although most T-Mobile HTC phones have only small bits of the Sense UI present. The images suggest that will likely be the same with the Amaze 4G because we barely see HTC Sense UI here, that or this is still just a prototype. The device has an 8 MP camera on the rear with dual LED flash, 2 MP front for video calling and 16GB of internal storage.
For now that is all the details and specs we have but should be seeing and hopefully hearing more shortly. Last time we saw the Amaze 4G in white so chances are we might be seeing multiple colors offered at launch. Stay tuned for more details.
[via thisismynext]