HTC Amaze 4G hands-on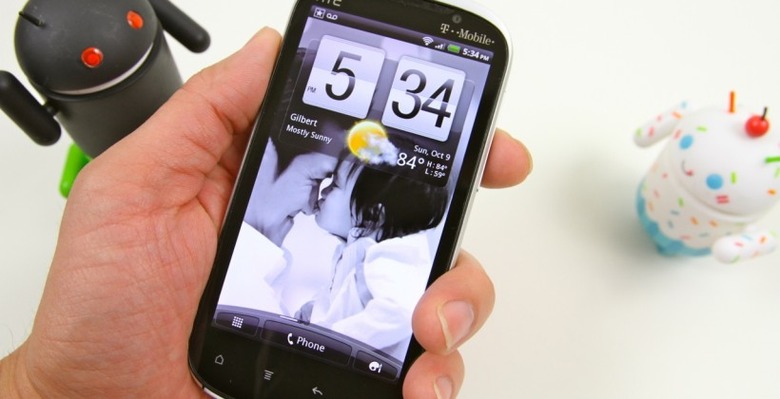 T-Mobile may not be getting the iPhone 4S, but it isn't letting that stop it bulk up its smartphone range. Instead its Android coming to the rescue, with the HTC Amaze 4G expected to play a significant part: taking the Sensation XE as its starting point, the Amaze 4G throws in 42Mbps HSPA+ support and a full 1GB of RAM. It's fresh to the SlashGear testbench today, so check out our first impressions after the cut.
It's not hard to see the Amaze 4G's lineage, though that's no bad thing. The Sensation XE is a solid device, and T-Mobile's version keeps the 4.3-inch qHD resolution display – bright, broad viewing angles and solid contrast – and 8-megapixel camera with 1080p HD video support, along with HTC Watch and a front-facing 2-megapixel camera. What's new, though, is some of the software.
Galaxy S II vs Amaze 4G: 1080p recording and audio quality
[vms ee37f511913bac71fa66]
HTC has built a new camera app, including a special composite photo mode which can fire off five shots in rapid succession and then glue them together, HDR-style, to make a single good frame. Unusually there are two camera buttons, too: one each dedicated for videos and photos. We'll be interested to see how well the f2.2 wide-angle lens and back-illuminated sensor perform, since HTC has had mixed results with its cameras in the past.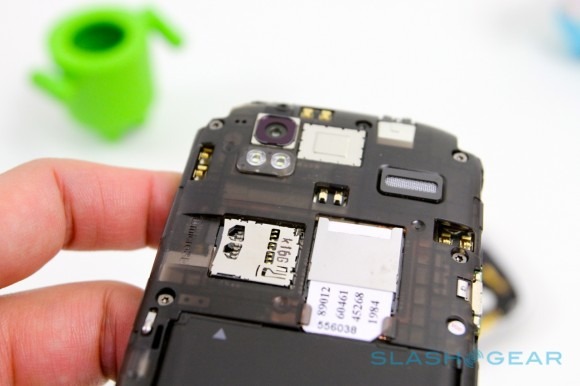 So, same number of megapixels as the iPhone 4S, HSPA+ "4G" like Apple's phone, but a bigger display and of course Android 2.3.4 Gingerbread with HTC Sense on top. Plenty riding on the HTC Amaze 4G for T-Mobile USA; check out our full unboxing and hands-on video to get an idea of whether it'll work out, and we'll tell you more in the full SlashGear review. Check out a few macro test shots here.
HTC Amaze 4G Hands-on
[vms 80a39f736f20fce790de]