HTC $33.88bn market cap bests Nokia as smartphone maker skyrockets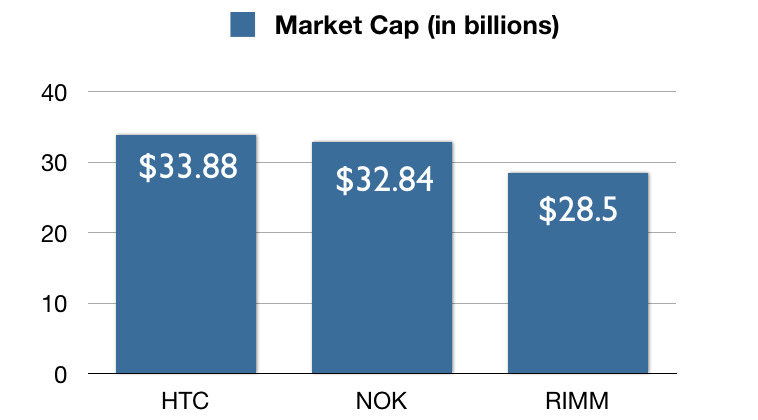 HTC has exceeded Nokia's market cap, having grown more than 30 times in value in the past five years. Now at $33.88bn – versus Nokia's $32.84bn – the smartphone manufacturer is also larger than Canadian rival RIM, at $28.5bn.
"Market cap", or the stock market value of a firm, is the value of a publicly traded company based on multiplying its share price by the number of shares outstanding. The amount of company value still retained outside of publicly traded shares is not incorporated.
The strong HTC performance is credited to a solid portfolio of devices over the past few years, and the early – and broad – adoption of Android which has seen the two brands closely interlinked for many. Whether Nokia can change things with the launch of its first Windows Phone devices in early 2012 remains to be seen.