HTC 10 teased to have the best BoomSound yet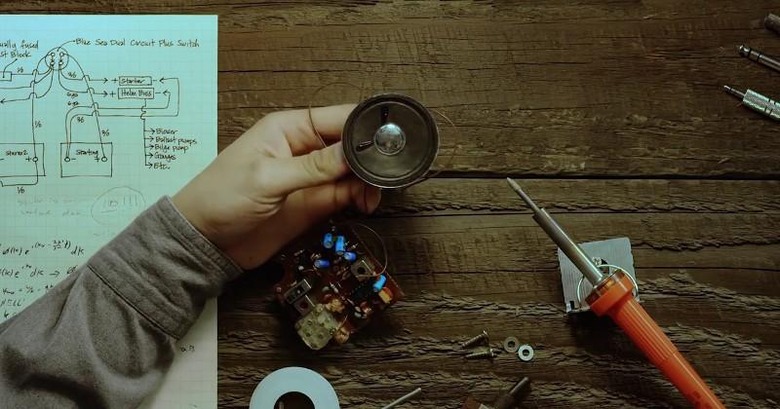 HTC may have had a few trips and falls for the past years, but at least it has acknowledged its users' biggest complaints, somewhat. By claiming that the upcoming HTC 10 (or HTC One M10) will finally have a compelling camera, the company partially admits that its previous cameras, despite the hype, have failed expectations. Now it is giving attention to audio. Its latest video teaser unambiguously claims that the flagship will have the best BoomSound yet, promising high-fidelity and hi-res audio you've only come to expect in dedicated media players.
HTC has had a rather colorful history with audio. Once upon a time, the company's flagship smartphone, specifically the One V and One (M7), boasted of an audio system co-developed with popular audio brand Beats. Back then, HTC actually still held some stakes in that company. Come mid-2012, however, the Taiwanese OEM sold those off as part of its austerity measures to curb drop in smartphone profits. HTC would start using BoomSound, a technology developed in-house, and Beats would eventually be acquired by Apple.
While Beats Audio carries the weight of its brand and its quality, BoomSound fared relatively well, coupled with the fact that HTC's flagships were one of the few that actually sported dual front facing speakers. "Good enough", however, doesn't really sell, so HTC is trying to step up its game, but sticks to the tried and true BoomSound at the same time.
Of course, technical details are practically non-existent in teasers, but HTC does let on a few tidbits. Aside from high fidelity audio, the Tweet also mentions hi-res audio. That has been the marketing term used to describe "better than CD" quality audio in the 24-bit/96 KHz to 24-bit/192 KHz range. That kind of quality is usually found in dedicated audio equipment, even some portable media player. Sony, in particular, is a big fan of the buzzword. So far, however, very few smartphone OEMs have put such labels on their flagships.
That said, promising something is very different from actually delivering said promise, so we'll have to wait next week to see, or rather hear, the actual evidence. And even with hi-res audio hardware inside, HTC will have to also deliver compatible accessories, like earphones, that will take advantage of that feature. Hopefully it won't require a separate purchase for that.
SOURCE: @HTC