HTC 10 apparently dropped by T-Mobile back in July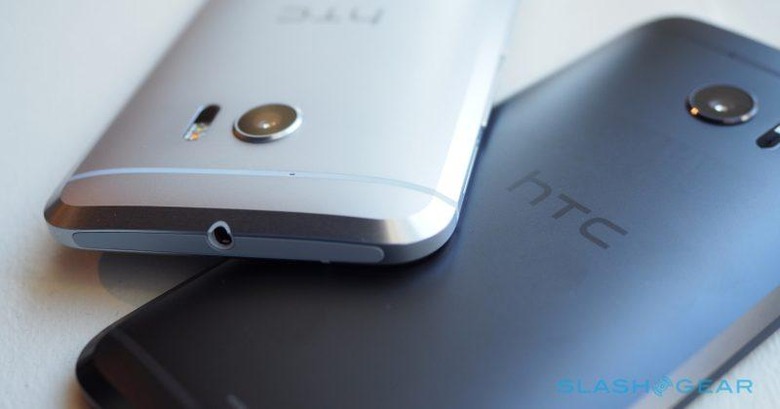 HTC just can't seem to catch a break, at least not in the smartphone industry. And it's not for the lack of trying. The HTC 10 is arguably one of the better flagship devices this year, and yet it isn't doing wonders for HTC's coffers. And not for T-Mobile either. Apparently, the carrier has stopped offering the HTC 10 almost a month ago, which means that it only carried the smartphone a little less than two months after it launched.
To some extent, it's like history repeating itself. While the HTC One (M7) and, though to a lesser extent, the HTC One M8 were favorably reviewed, sales numbers failed to make a dent in HTC's financial records. And although it flopped with the HTC One M9, the company seemingly rebounded with the HTC 10. And it's not really hard to see why.
To recap, the HTC 10 ticks off all the checkboxes as far as features go, like finally upgrading to a Quad HD screen. It runs on a Qualcomm Snapdragon 820 with 4 GB of RAM. The 12 megapixel f/1.8 camera with OIS is definitely a step up from the One M9's disappointing shooter. And HTC has also finally decided to go with a slightly modified design, breaking away from the past three generations.
Sadly, it didn't do too well in the market, and T-Mobile probably saw the writing on the wall and reacted accordingly, though perhaps a bit too prematurely. It silently removed the HTC 10 from its catalog last month, no longer offering it to subscribers who wanted to JUMP to a newer smartphone. In its stead, T-Mobile is suggesting the Samsung Galaxy S7, which perhaps belies the reason why the HTC 10 has been doing rather poorly in the smartphone market.
Of course, it is possible to still get the HTC 10 elsewhere, like directly from the company's website. But those with T-Mobile looking for a less burdensome way of purchasing the device are sadly out of luck.
VIA: Reddit