HTC 1 concept takes Android minimal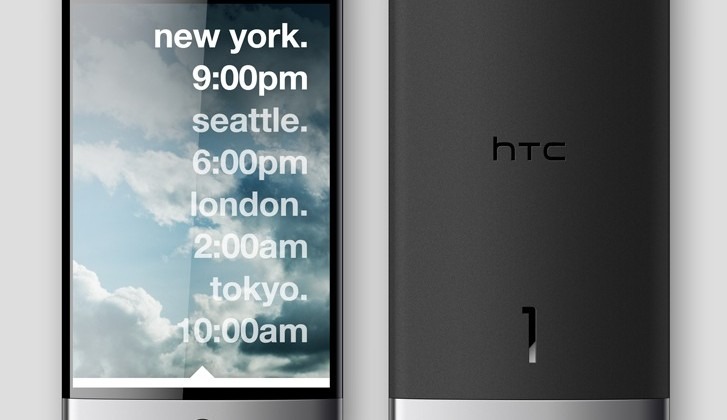 We're suckers for a good concept design here at SlashGear, and so we're hoping HTC are paying attention to Andrew Kim.  His concept for the so-called HTC 1 is a premium Android phone that would be clearly differentiated from the company's mainstream models and better harmonize physical and software design.  To that end, he's come up with a slick slab of minimalist machined brass with a rather striking interpretation of HTC Sense.
That breaks down the artificial division of homescreen and widget, and instead gives you full-screen widgets for things like news, social networking and more.  There's also a new media player and cross-platform instant messaging/communications app.
Kim obviously reckons oleophobic displays aren't good enough for keeping smartphones clean, and has instead decided on a UV light hidden behind the glass touchscreen that can zap bugs while the HTC 1 is charging.  Throw in a flip-down stand, stereo speakers (one at each end) and inspiration taken from Leica cameras, high-end watches and even illy espresso cans, and you end up with something decidedly slick.  How about it, HTC, fancy taking on the iPhone 4 with a seriously high-end Android smartphone?
[via Twitter]