HP's next-gen 3D printers are headed to Shapeways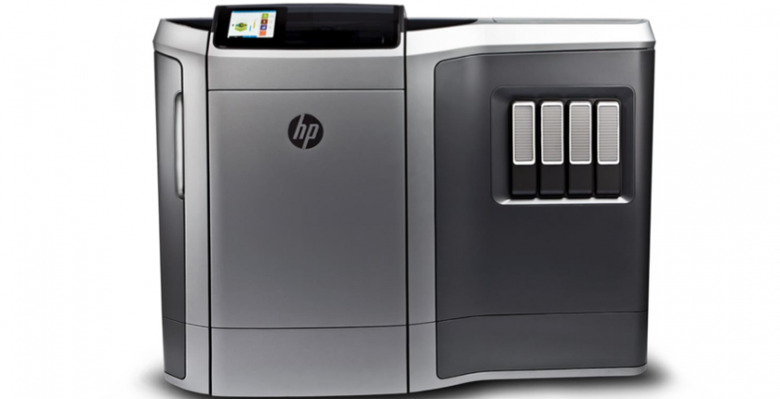 HP may have only just taken the wraps off of its 3D Multi Jet Fusion printer technology, but it already has at least one customer, with Shapeways announcing plans to pilot the high-accuracy 3D printing system in 2015. The inkjet-based tech – which squirts tiny amounts of thermoplastic out of thousands of nozzles, and can mix together different colors and finishes in the same pass – should not only increase flexibility for what Shapeways can print, the company says, but dramatically reduce turnaround time for the impatient.
Currently, Shapeways CEO Peter Weijmarshausen says, it's taking the company 20-40 hours to produce each tray of 3D prints. With HP's new system, however, that could be cut to at little as 4-5 hours.
However, while you might expect that to come at a premium, according to Weijmarshausen prices should actually come down instead. "The time the machine spends printing is a substantial amount of the cost of a part," he points out. "As this machine is much faster than existing technology, that part of the cost will be less."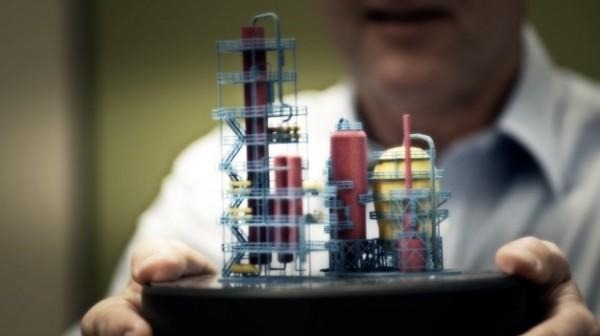 As for what you can actually output, Shapeways is teasing models like the one shown above: full, four-color prints made of tough plastic, with no post-production efforts needed.
Later down the line will be conductive ink printing, which would effectively mean Shapeways could produce printed electronics.
The pilot program will kick off in 2015, the company says, though full commercial availability will depend on HP's own plans for the printers. Though that roadmap is expected to eventually include domestic versions using 3D Multi Jet Fusion, they're unlikely to go on sale any time soon.
SOURCE Shapeways