Here's how HP plans to shake-up 3D printing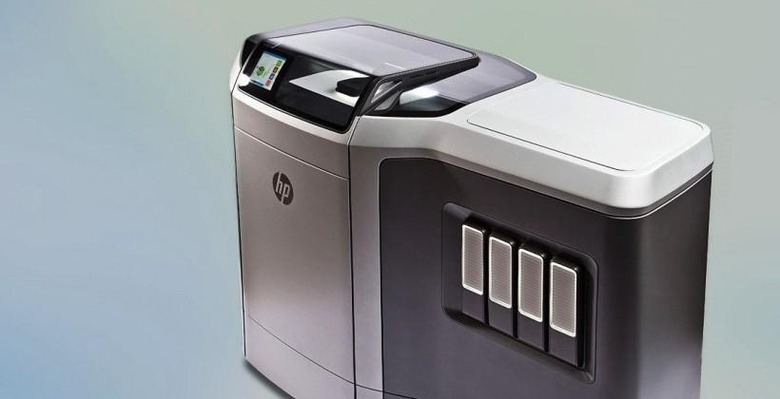 HP promised something big in 3D printing, and this is it: the HP 3D Multi Jet Fusion system, promising ten times the speed of existing printers, a huge leap in quality, and eventually the ability to print electrical components as easily as you might a PDF. The new system borrows tech from HP's inkjet printer playbook, spitting out tiny droplets of materials – initially thermoplastics, but with some ambitious plans in the pipeline for other substances – to build up objects. Unfortunately, you shouldn't bother clearing a spot on your desk any time soon: this probably isn't for you.
In fact, HP is targeting enterprise buyers with the first models, which are going to look something like the hulking monsters shown here. If you want to take advantage of it as an individual, you'll have to hope that your local FedEx or similar has one in-store.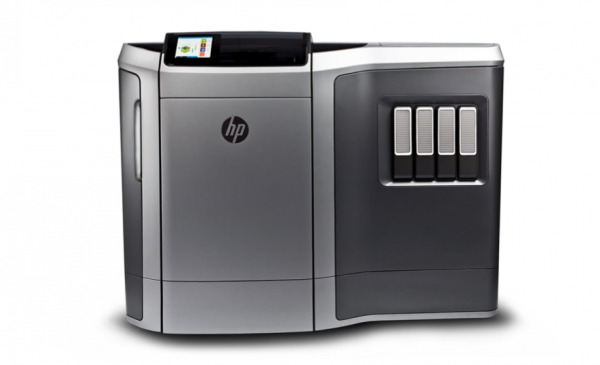 It won't be that way forever, though, and HP says it's working on versions suited for individuals instead. That may take a while; the first enterprise models aren't expected to ship until 2016.
HP had promised a move into 3D printing back in March, with CEO Meg Whitman comparing current printers with "watching ice melt." In contrast to the existing technologies, which build up 3D objects one point at a time, Multi Jet Fusion can lay down over 30m drops per second as it makes each pass.
Those drops can be sourced from different color and material cartridges, too, meaning multi-color objects can be created simultaneously. Flexibility in surface finish and more is supported, and eventually HP believes it will be able to print ceramics and metals, conductive parts for electronics, and stretchable components.

It'll also work hand in hand with HP's push to make 3D content creation more mainstream. Alongside the new 3D printer technology, the company revealed the HP Sprout, an unusual all-in-one Windows 8.1 PC which includes a projection-UI touch surface and a 3D scanning camera array.
With Sprout, which is up for preorder today at $1,900, home users could potentially digitize existing objects, modify them virtually, and then send the file to a Multi Jet Fusion printer to be recreated.
SOURCE HP