HP's ENVY Curved All-in-One is 34-inches of awesome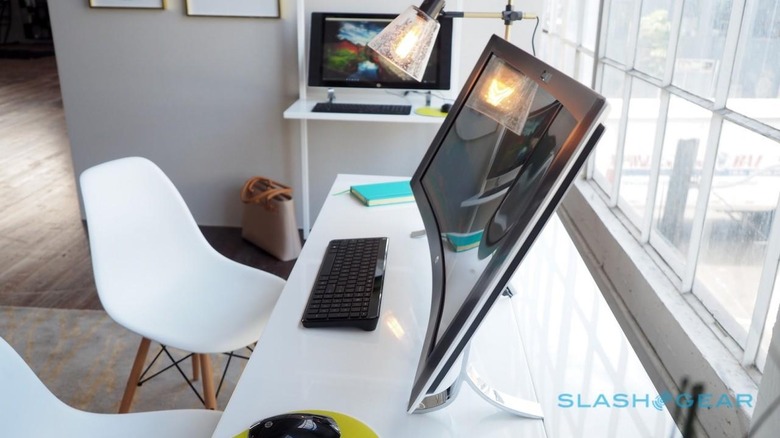 There's nothing quite like a 34-inch, super-widescreen, curved All-in-One PC to grab your attention. Expect guests to give you half of their attention – at most – if you bring HP's new ENVY Curved All-in-One into your home. The broad Windows 10 desktop has a 2,000 mm curved radius, and with WQHD+ resolution can easily put two regularly-sized windows side-by-side.
Inside, there's a choice of Skylake Core i5 or i7 processors, 8GB/16GB of memory, and up to 2TB of storage; HP will optionally slot in a 128GB SSD for speedier boot, too. NVIDIA GeForce 960A graphics are another option.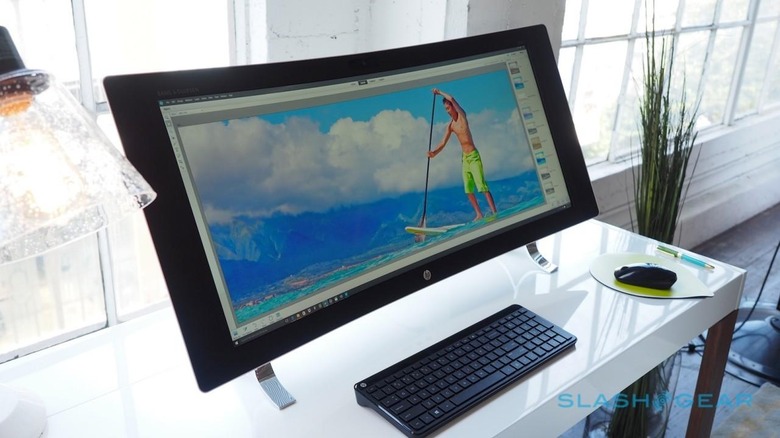 There's a compromise to be made for that incredible display, mind. Whether by choice or technical limitation, the curved AiO lacks a touchscreen.
If you want your fingers to get involved, HP has two touch-enabled AiOs, albeit with more conventional flat panels. The 23.8-inch and 27-inch machines have the same processor options but offer AMD Radeon R9 graphics, and a choice of Full HD or 4K Ultra HD resolution.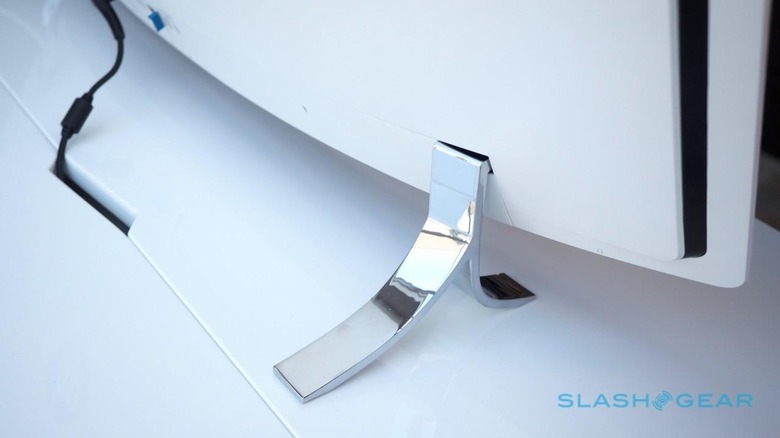 Unlike the 32-incher, which has six speakers tuned by B&O, the 23.8- and 27-inch AiOs get four front-firing speakers.
All three have HDMI inputs for using the displays as a monitor for a different source, along with HDMI output, two USB 2.0, two USB 3.0, and ethernet on the back; two USB 3.0 and a media card reader are underneath the front edge.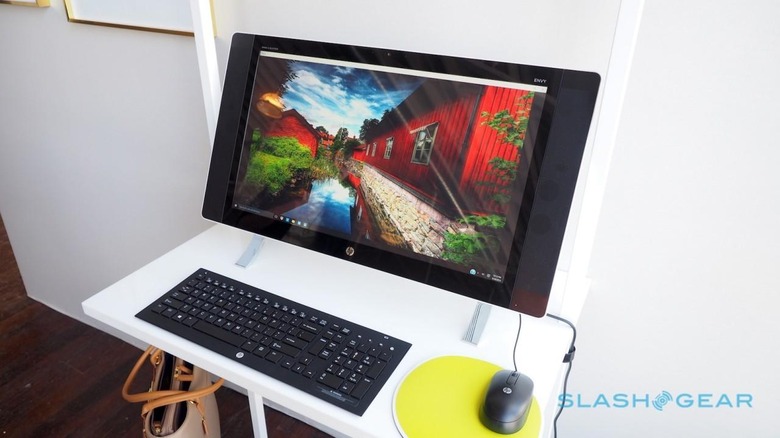 Finally, if a display is all you need, HP has one of those too. The HP ENVY 32 Media Display is a 32-inch, Quad HD screen with 100-percent sRGB color space support, AMD FreeSync compatibility, and 6W dual speakers with B&O tuning.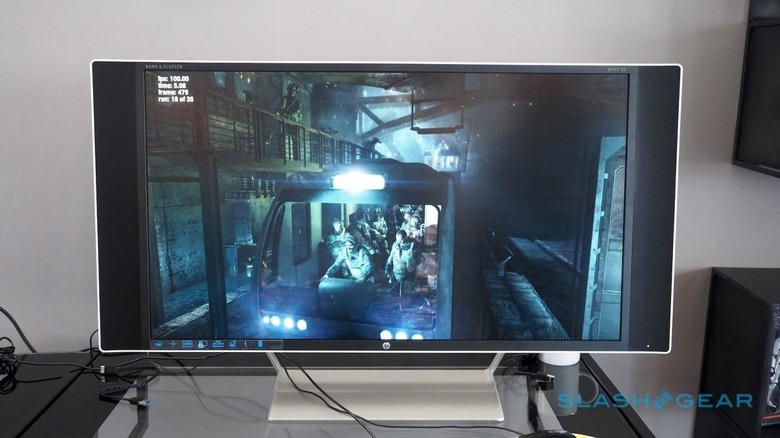 HDMI, DisplayPort, and MHL connectivity supports consoles, laptops, desktops, and mobile devices. It'll hit stores October 18, priced at $499.99.
The HP 34-inch ENVY Curved All-in-One will hit shelves on November 8, priced from $1,799.99, while the 23.8- and 27-inch ENVY All-in-One PCs will arrive November 1 from $999.99 and $1,199.99 respectively.
[gallerybanner p=408560]