HP's ENVY 13 aims to eclipse Surface Laptop and MacBook Air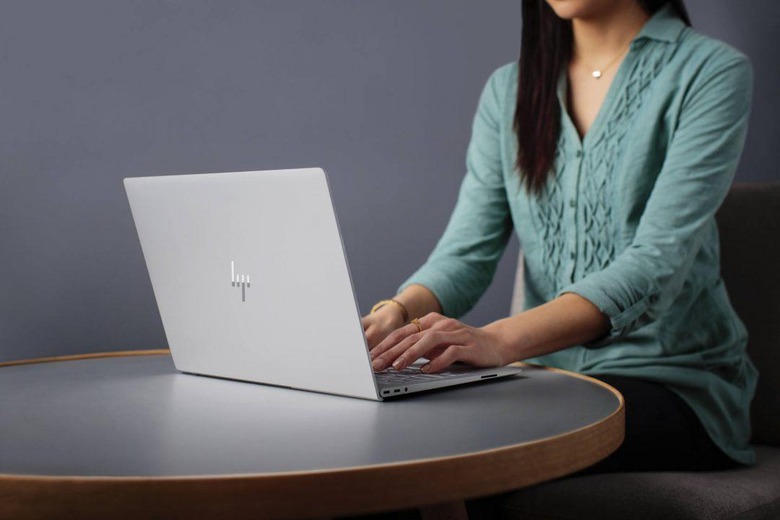 Microsoft may have made some waves with its Surface Laptop announcement, but a new challenger has entered the ring. HP has unveiled new models in its ENVY line – at Cannes Film Festival no less – and these new notebooks seem to be positioned for competition with Microsoft's latest notebook. In all, HP has introduced three new notebooks in the ENVY line today: the ENVY 13, ENVY 17, and ENVY x360 15.
The ENVY 13 and 17 are certainly cut from the same cloth. With the same hardware options throughout, the main difference comes in their displays. As you may have already guessed, the ENVY 13 offers a 13-inch display, while the ENVY 17 is outfitted with a 17-inch one. These displays can either be FHD (1080p) or 4K depending on your preference.
HP has certainly taken pride in their design, stating that these new ENVYs are "red-carpet ready." Both laptops feature a metal chassis in either natural silver or silk gold colors, while the hinge on the display offers a degree of lift when the laptop is open. This lift hinge allows for better positioning while typing and also helps to keep things running cool.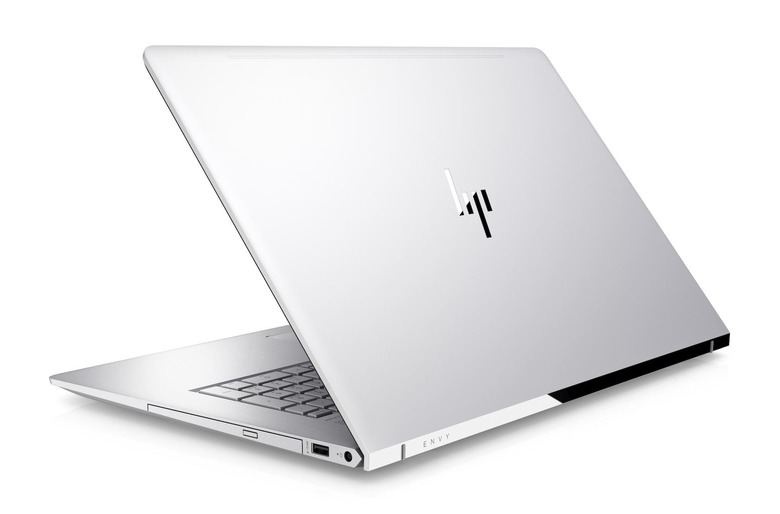 You may need that extra cooling as well, since the ENVY 13 and 17 can respectively house up to a Core i5 and Core i7 processor. On the ENVY 17, you also have the option of going for discrete NVIDIA GTX 940MX graphics, giving you a boost in graphics power over Intel integrated graphics.
Make no mistake, the ENVY 13 and 17 are definitely designed to be Surface Laptop competitors, especially the ENVY 13. At just 13.95mm thick and 2.7 pounds, the design of the ENVY 13 certainly challenges that of the Surface Laptop, but there are a few advantage here. Those advantages include more customization options – including options for a lot more storage than the Surface Laptop offers – and the fact that this notebook ships with Windows 10 proper, not Windows 10 S.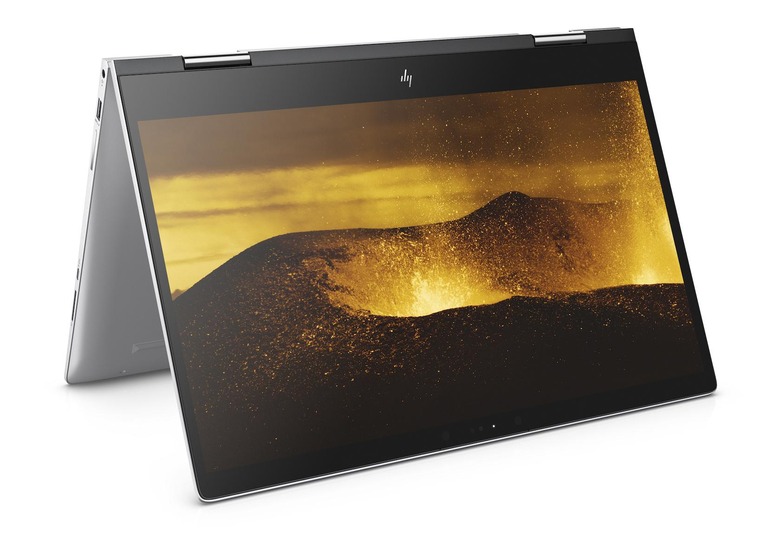 For those who would rather have a convertible laptop instead of a traditional clamshell, there's the ENVY x360 15. Again, we need only look to the name to get all the info we need about the display, which clocks in at 15.6-inches and can rotate into a variety of different usages modes. Like any convertible laptop, this is probably the better choice for anyone who can see themselves using it in a tablet configuration.
There may be more reason than usual to use this as a tablet, as the ENVY x360 15 ships with one of HP's N-tig pens and support for Windows Ink. There are two different configurations for the new x360, and what kind you get ultimately depends on your color choice. Ash silver models will ship with AMD FX processors, while natural silver models use Intel's Core lineup.
While these laptops haven't launched yet, they're right around the corner. HP says that all three are launching in June, with varying price points for each. The ENVY 13 starts at $1,049.99, while the ENVY 17 comes in just a bit lower with a starting price of $999.99. The ENVY x360 15 is the least expensive of the bunch, as prices start at $899.99. All three will be available through HP's website beginning next month.