HP's $299 Pavilion x2 tablet hybrid blew me away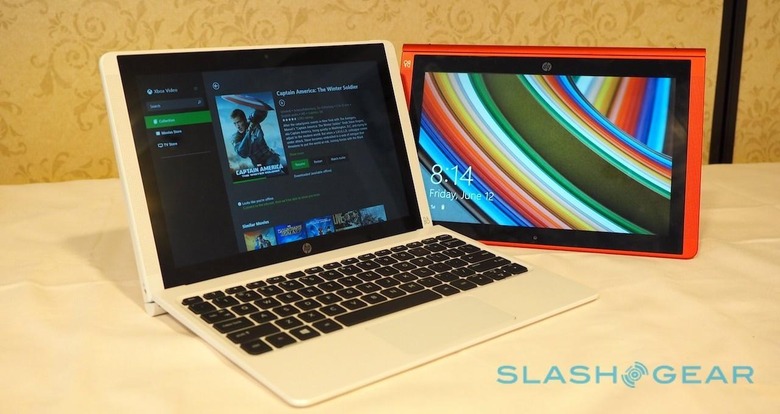 Making a sleek tablet with a detachable keyboard isn't tough, but making one with both style and an affordable price tag takes another level of commitment. HP believes it has just the thing, however, in the shape of the new HP Pavilion x2. A 10-inch Windows tablet with a magnetically-clinging keyboard, USB-C, and over 10hrs of battery life, it's hard not to see Microsoft's Surface 3 right in HP's sights. Surprisingly, though, the Pavilion x2 will start at under $300.
That's not $300 for just the tablet, with the keyboard costing extra, either. That's particularly good news, since HP's hinge design is worthy of some appreciation.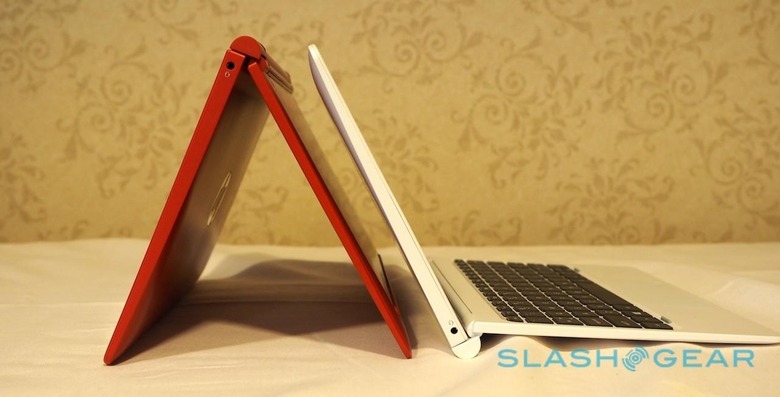 Most hybrids like this end up with a chunky barnacle of a docking section to hold the tablet part in place. HP's doesn't: instead, there's an extended hinge – which lifts the keyboard up when it's folded out – and a latchless magnetic connector.
Drop the tablet against the hinge and it snaps into place; I could even pick the whole thing up at the top, though it didn't take too great a shake to detach the (pre-production) keyboard. Overall, it allows the Pavilion x2 to be a sleek 16.75mm thick when closed, while the tablet itself is 9.65mm thick.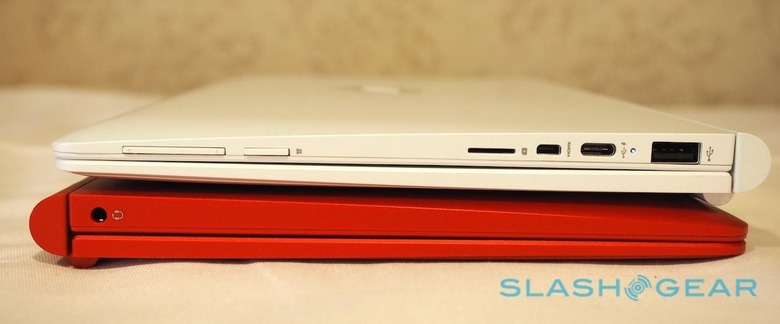 Opened, the display pushes back to 135-degrees, though since the center of gravity is relatively close to the front, I could rest it on my lap and not worry about it toppling backward. The trackpad is a little shallow but wide enough, and the keyboard is 93-percent of full-sized. Flanking the HD IPS display are B&O PLAY speakers; they obviously lack in bass, but cranked up they sound reasonable.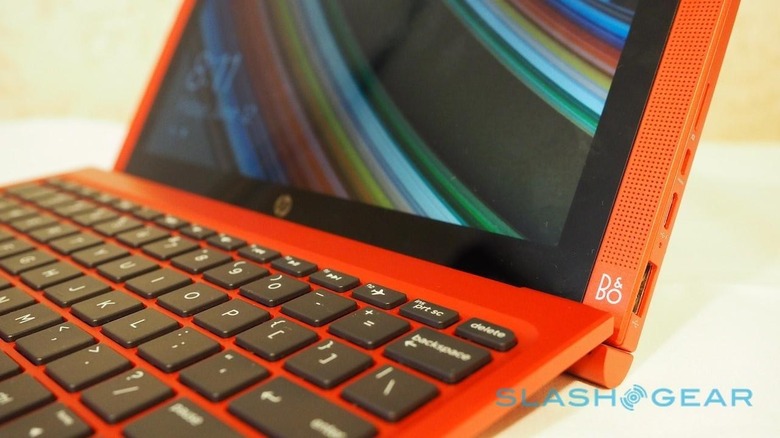 Ports include USB-C – used for charging the Pavilion x2 as well as for USB 2.0-speed data – but HP also includes a full-size USB 2.0 port, microHDMI, and microSD card slot. When I asked the company why they'd hedged and included both old and new USB, they told me they thought the tablet's target audience probably wasn't quite ready for something so extreme.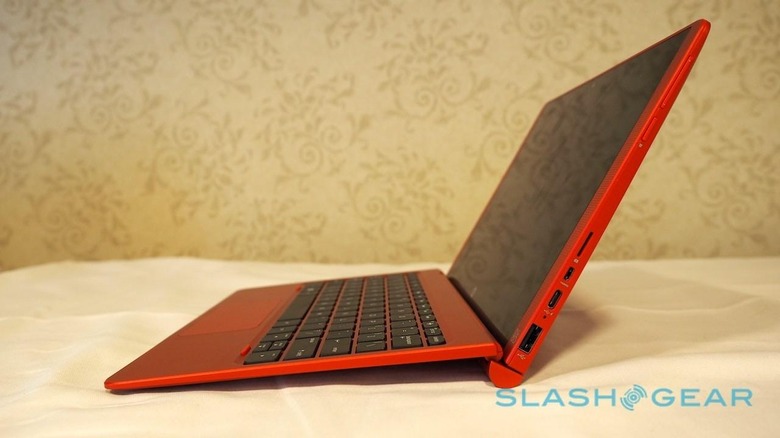 Inside, there's a quad-core Intel Atom "Baytrail" processor, 2GB of memory, and either 32GB or 64GB of flash storage. Connectivity includes Bluetooth and WiFi, though there's no sign of an integrated 4G option, which is a shame.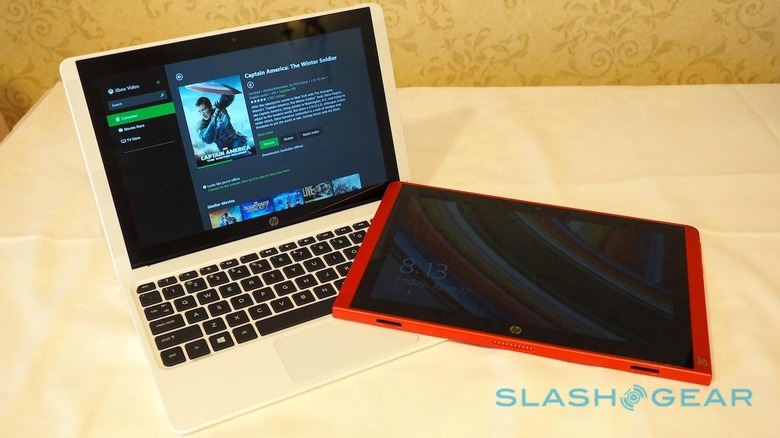 All in all, though, HP has packed a huge amount into a slickly appealing form-factor and, while Windows 8.1 might not be my favorite OS, the promise of Windows 10 on the near horizon – to which the Pavilion x2 will be eligible for a free upgrade, of course – will make a big difference.
The HP Pavilion x2 will go on sale July 21, priced from $299.99, and offered in white, red, and silver.