HP ZBook 14 Hands-On: The World's First Workstation Ultrabook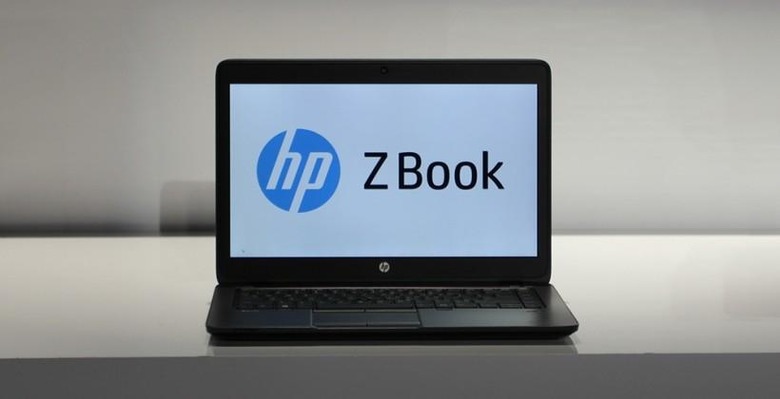 With the generation of workstation computers introduced this week by HP, this brand is taking the market from a real mobile angle with the HP ZBook 14 as its hero. This device works with a 14-inch LED-backlit SVA eDP anti-glare display up front coming with two configurations: one touch, the other standard. Under the hood you've got the ability to run integrated Intel HD graphics 4400, discrete AMD FirePro M4100 (1GB GDDR5 dedicated), and AMD Dynamic Switchable graphics, all depending on your everyday workhorse needs. Also inside you've got the ability to run 4th generation Intel Core i5 or i7 processors as well as full Windows 8 Pro.
This machine works with DDR3L SDRAM at 1600 MHz and rolls with 2 SODIMMs up to 16GB. You'll find the ability to work with a variety of different options for internal storage, the most massive of which is a cool SATA (5400 rpm) at 1 TB, while SATA (7200 rpm), SATA SED, SATA FIPS 140-2 SED (5400 rpm), SATA SSD, SATA SE SSD, and M.2 SSD options are also available in sizes large and small – most of them right around 500GB.
The display you're working with here will be available in several different iterations, each of them working with 14-inches of LED-backlit action. One display option works with HD SVA eDP anti-glare (1366 x 768), another with HD+ SVA eDP anti-glare (1600 x 900). A third option comes in with HD+ SVA eDP anti-glare touch (1600 x 900) technology, and the final rings in with FHD UWVA eDP anti-glare + PSR (1920 x 1080).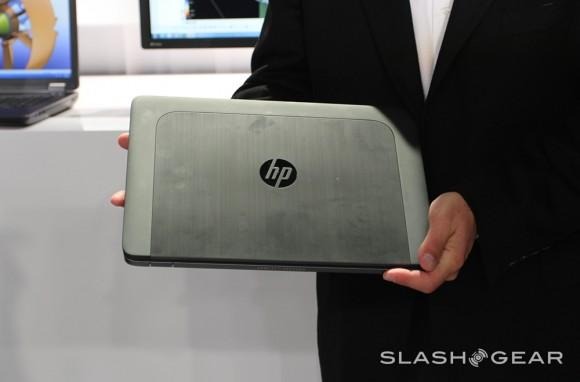 The weights of this workstation Ultrabook is just 3.57 lb (1.62 kg) while it sizes in at 13.35 x 9.33 x .83in (aka 33.9x23.7x2.1cm). Under the hood you've got a primary HP Long Life 3-cell (24 WHr) polymer battery while you've got the option of rolling with an HP Long Life 3-cell (50 WHr) polymer/prismatic battery as well. There's also a secondary option with the 6-cell HP Long Life (60 WHr) polymer slice battery – and of course you've got an external AC adapter as well. This 65W "Smart" AC adapter works with HP Fast Charge technology – but only does so with the 6-cell secondary battery as such.
Around the edges of this notebook are 3x USB 3.0 ports, a single USB 3.0 port charging, DisplayPort, stereo microphone-in/headphone-out combo port, RJ-45, a single side docking connector, and one VGA out. There's also a single security cable slot and a smart card reader for on-the-go card reading. Below the right-hand corner of the keyboard you've also got a fingerprint reader for additional security.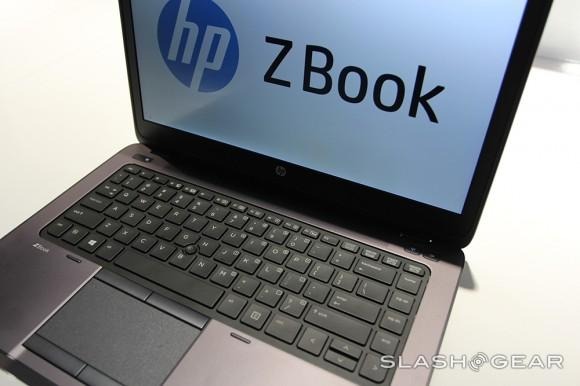 Under the hood you've for a keyboard that's both spill-resistant and ready to drain – you're not going to want to dump your coffee on this keyboard, but if you do happen to drop a dash of water, you'll be fine and dandy. The touchpad on this notebook works with an on/off button, two-way scroll, two pick buttons, gestures in Windows 8, and a pointstick with three additional pointstock buttons.
Connectivity includes options for WLAN: Intel Dual Band Wireless-N 7260NB 802.11a/b/g/n (2x2) WiFi, Bluetooth 4.0, WWAN: HP hs3210 HSPA+, HP lt4112 LTE/HSPA+ Gobi4G, and HP lt4111 LTE/EV-DO/HSPA+ Gobi4G. You can't stay you've got no options for connecting to the web, that's for sure!
Audio post is brought by integrated stereo speakers backed up by DTS Studio Sound HD (so long as you're running Windows). You've got an integrated microphone (or dual-mic array if you're opting for the model with a 720p webcam) as well for audio-in – you can speak through a microphone you plug in as well with this notebook's combo microphone-in/stereo headphone-out jack as well, of course.
While we're still waiting on final pricing information on the HP ZBook 14, HP has made it clear that the unit in each of its configurations is planned for availability in late October. Have a peek at the hands-on media above and below and let us know if you plan on checking this unit out!