HP Z220 and EliteBook Mobile Workstations get Ivy Bridge and prices

We had our eyes and hands on several of the models we're getting official information on today last month, now it's time to see what HP will be pressenting to the world in final form. First we've got the HP Z220 Workstations, then the HP EliteBook Mobile Workstations as well, both of these lineups bringing you no less than next-level Intel core and Intel Xeon processors.
The HP Z220 is similar to the Z420 we just reviewed at a slightly smaller size, here with Intel Core and Intel Xeon processor options. Inside you'll find Intel graphics, NVIDIA, and AMD options with four integrated USB 3.0 ports as well. This device is an entry-level workstation and will be bringing you fury starting at just $699 at HP's online hub.
• HP EliteBook Mobile Workstation (W-Series) Hands-on
• HP X220 Workstation Hands-on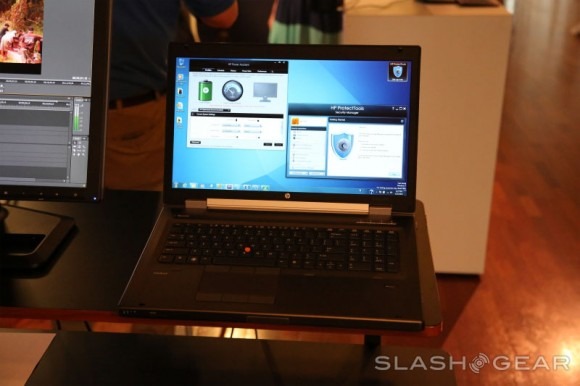 For the EliteBook lover in you, HP has today finalized info on the 8770w, 8570w, and 8470w Mobile Workstations. These models will be starting at $1,699, $1,449, and $1,329 respectively. This EliteBook w-series will bring you Intel Core i7 quad-core or dual-core with either i7 or i5 processors. Have a peek at our hands-on action with all of this hardware via the timeline below: