HP Z200 Workstation: entry-level crunching from $769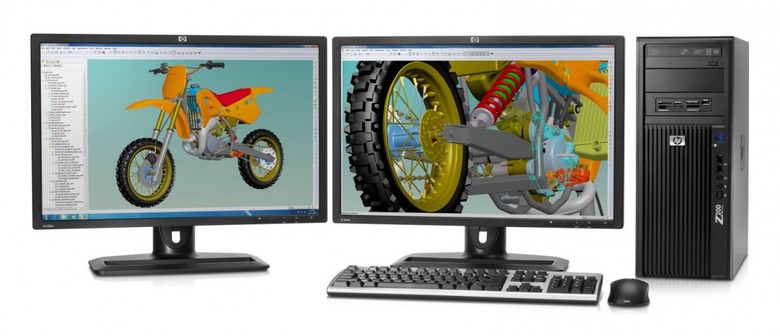 HP have outed a new Z-series workstation at CES 2010, the HP Z200, the entry level companion to the company's well-considered Z400, Z600 and Z800 models.  The Z200 offers new Intel Core i3 and Core i5 dual-core and quad-core Xeon 3400 processors, as well as a tool-less chassis similar to the more expensive versions.
There's also an 89-percent energy efficient power supply, which means your server farm needn't cost more than a pedigree cow to run.  Inside there's room for up to three 3.5-inch 7,200rpm hard-drives (4.5TB maximum) or optional 64GB SSDs, along with a standard DVD drive that could be replaced with a DVD or Blu-ray burner.
Graphics options range from an integrated GPU on the entry-level Z200 machines, through to various levels of NVIDIA and ATI video card (maxing out with the NVIDIA Quadro FX 1800 or the ATI FirePro V5700).  The HP Z200 Workstation will go on sale in February 2010, priced from $769.