HP Z Virtual Workstation comes packing NVIDIA GRID K2 [UPDATE]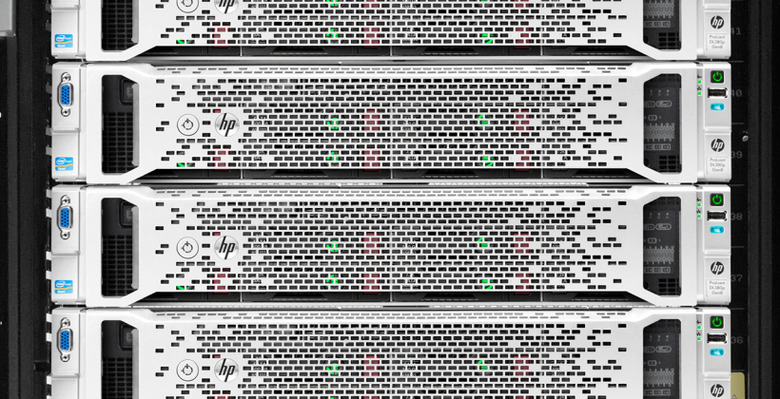 This week the folks at HP have teamed with NVIDIA and CITRIX to bring on the HP Z Virtual Workstation. Letting it be entirely clear that they intend on leading the industry with virtualization, HP is bringing their top-notch "Z" brand Workstation Family into the web.
The HP DL380z Virtual Workstation will be working with both NVIDIA virtualization technology as well as Citrix virtualization technology. Inside the HP DL380z you'll find dual NVIDIA GRID K2 graphics cards as well as support for NVIDIA Quadro K6000, K5000 and K4000 graphics cards. With NVIDIA GRID GPU virtualization, these units are able to support up to eight users per workstation.
Above you're seeing an NVIDIA demo from October of 2013, back when this NVIDIA Virtual GPU technology was just starting to take hold.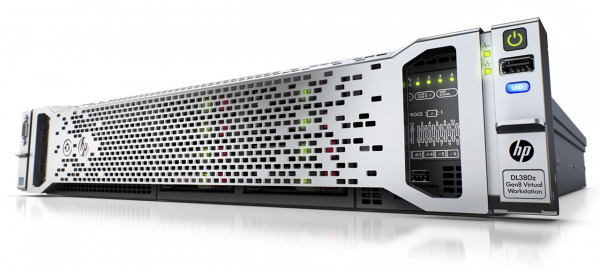 These workstations also work with HDX 3D Pro technology, certified for the Citrix virtualization stack. Processors available include the Intel Xeon ES-2695 v2, E5-2680 v2, E5-2670 v2, E5-2650 v2, and E5-2630 v2. You'll be working with an Intel C600 chipset with 384 GB, 1866 MHz, DDR3 Registered SDRAM, 24 DIMM right out of the box.

You'll be able to upgrade with a number of expansion slots: 3 PCIe Gen3 x16, 1 PCIe Gen3 x8, 1 FlexLOM connector, and 1 HDD writeback cache connector. External I/O ports include 7x USB 2.0, 1x serial, 2x VGA, 1x SD (internal). Each one of these units works with 41 pounds / 18.59 kg of weight, and measures in at 8.73 x 44.55 x 69.85 cm/3.44 x 17.54 x 27.50 in.
For graphics, HP lists the following tiers of performance:
• High-end 3D: NVIDIA Quadro K4000 (3 GB), NVIDIA Quadro K5000 (4 GB)
• Ultra High-end 3D: NVIDIA Quadro K6000 (12 GB)
• High-end Virtual 3D: NVIDIA GRID K2 (8 GB)
With an industry-standard 2U form factor, these units will be jumping in on current data center infrastructures without the added pain of retro-fitting.
The HP DL380z will be available beginning in June. We've contacted HP for pricing details – all builds will be priced according to the components you choose when you pick one up.
UPDATE: We're now to understand that per-seat pricing starts at around $2500 per user, but – as stated – pricing will vary based on configurations and numbers of users.