HP Working on webOS-Based Tablets That Will be Similar to the iPad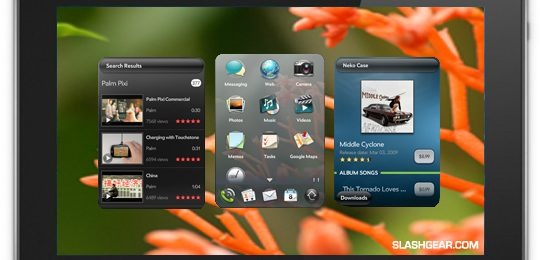 There's probably not getting around it, anymore. When a tablet is mentioned, not only do people start immediately comparing it to the iPad, talk about how it's "similar" are inevitable. Then again, with as general a statement as this one from HP's Peter Helm, we can basically expect anything some time in the near future. Though, one thing's for sure: a tablet is coming.
HP's been talking about a webOS-based tablet for awhile now — ever since their acquisition of Palm. In a recent email to the Palm Developer Company, Helm confirmed that weOS would indeed be seen on "tablet-style devices similar to the iPad." As generalized as the iPad is, and as synonymous as the name is with tablets, it's indeed possible that Helm was just referring to the iPad in a far more "general" approach, but that's probably not the case.
Helm's statement should make plenty of people out there happy, as a tablet device featuring Palm's webOS is something that many have been craving. There's still no word, unfortunately, on when this tablet device will make its rounds through the retail market, or how much it will cost, or any of its specifications, but at this point we'll take anything we can get. At least, until that official announcement in 2011.
[via Engadget]