HP Wireless TV Connect promises Full HD 3D streaming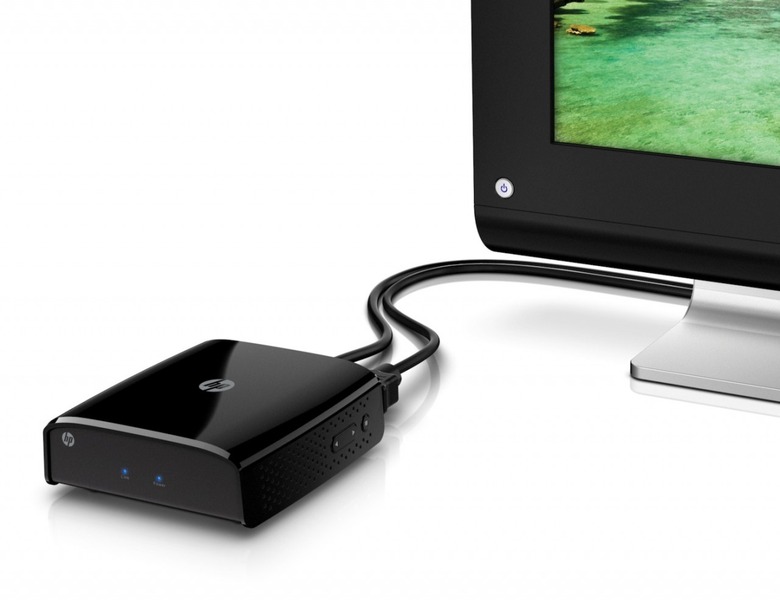 HP has outed the HP Wireless TV Connect, the company's WHDI-enabled media streaming box that can funnel 1080p HD 2D and 3D content to your HDTV. Hooking up to your TV via HDMI, the Wireless TV Connect promises "virtually no latency" in comparison to rival systems, as well as super-straightforward setup.
We've seen wireless TV transmitters before, of course, but high-resolution and zero wires generally don't play nicely. HP reckons its system is good enough to handle smooth Full HD, however, and supports not only video content but application mirroring, so that you can squirt your browser over to your TV and surf more comfortably from the couch.
Unfortunately that cord-cutting doesn't come cheap. The HP Wireless TV Connect will go on sale in mid-December, priced at $179.99.