HP Wi-Fi Mouse goes on sale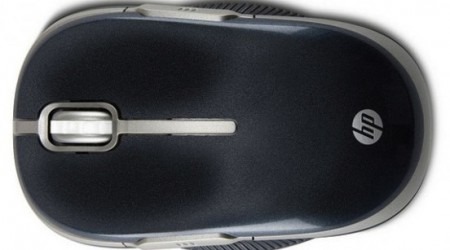 HP's decision to put WiFi not Bluetooth into its new Wi-Fi Mobile Mouse last month left us scratching our heads a little, but the peripheral is now on sale if you're feeling in the mood for some wireless overkill. Priced at $49.99, the mouse has five programmable buttons and a tilting scroll-wheel for easier navigation.
There's also adjustable sensitivity – from the 1200 CPI default to up to 1600 CPI – along with the promise of up to nine months use from a pair of AA batteries. HP has resisted the temptation to make the whole thing swoopy, and so it'll apparently suit both left- and right-handed people.
Of course, it's the WiFi connectivity that HP is most proud of, and it does mean that those without Bluetooth in their computers can use a wireless mouse without having to sacrifice a USB port for a transceiver dongle. You'll need a Windows 7 notebook or PC – with WiFi, obviously! – in order to use it.