HP webOS Pivot for TouchPad is in-house digital app mag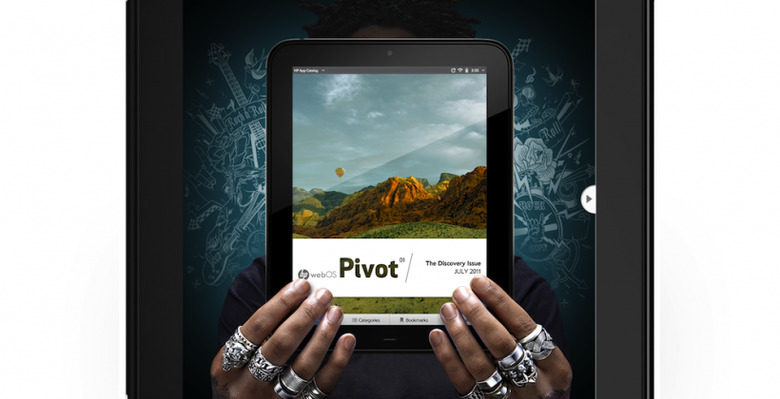 HP has announced webOS Pivot for the HP TouchPad, a monthly digital magazine intended to promote webOS 3.0 app discovery. Set to go live alongside the TouchPad's retail launch on July 1, webOS Pivot will be automatically updated on the slate every month and include editorials, columns on digital lifestyle and culture, and of course suggestions on apps users may want to try out.
There'll also be feature stories built around specific apps or types of app, and in-depth reviews. HP says it will be pulling in submissions from "journalists and photographers affiliated with leading publications"; there's no list of names as yet, but Conde Nast CTO Joe Simon lends his name to the press release at least, suggesting some of the stable's talent may be providing content.
webOS Pivot will be available in English, French, German and Spanish, to begin with at least. Meanwhile, HP is also making some tweaks to the webOS Developer Program, with discounts for long-standing Palm developer program members as well as those with active applications in the webOS App Catalog.