HP touchscreen consumer notebook & 10-inch netbook by end of 2009?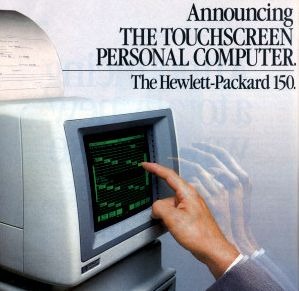 HP are planning another touchscreen assault before the end of 2008, with a number of new finger-friendly devices planned, followed by a touchscreen cellphone that will eventually make it to the US sometime in 2009.  Among the first products will be a consumer-focused touchscreen laptop, which "people familiar with the matter" differentiate from the existing convertible Tablet PC line, together with a 10-inch netbook.
The company already has a number of touchscreen laptops intended for casual consumer use, with passive touchscreen panels rather than the 2730p's active digitizer.  HP positions them as an entertainment platform, similar – though smaller, obviously – to the HP TouchSmart IQ800 desktop PC, which adds a touchscreen to a large LCD panel.
According to the sources, HP have brought in the creative expertise of Frog Design - who they collaborated with in the design of the IQ800 - in order to make the software used in the touchscreen devices more user-friendly and polish the hardware design.  Given the slow take-up of Tablet PC technology by mainstream consumers, this doesn't seem like a bad idea.
[via Engadget; image via Vintage Computing]