HP Touchpad live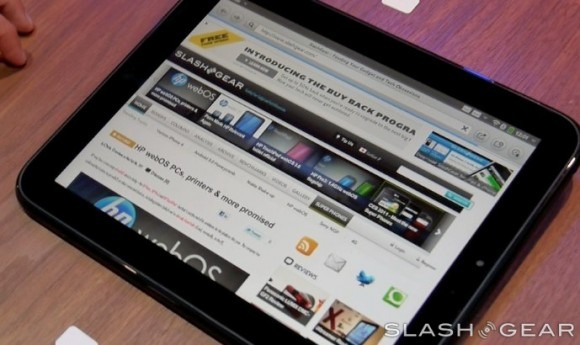 It feels like we've been waiting for the HP TouchPad ever since we first used webOS, making no bones of the fact that Palm's platform seemed tailor-made for larger screen tablets. The wait has been worth it; we've just been checking out the TouchPad after HP's launch event, and it's a slick, solid slate on which webOS scales nicely.
The TouchPad chassis is black plastic, like the Veer and Pre3, but it's sturdy and creak-free. The display, meanwhile, is bright and clear, with the dual-core 1.2GHz processor keeping webOS 3.0 moving swiftly. The obvious multi-pane layout comparison is Google's recently unveiled Android 3.0 Honeycomb, and the TouchPad's split email app – where, along with the browser, we'd imagine most owners will spend their time – is functionally relatively similar.
Where webOS shows its strength is in how it handles multitasking. Honeycomb has its thumbnails, but the TouchPad steps up the game with live thumbnails that can be stacked and juggled on the HP's 9.7-inch screen. Palm arguably set the standard when it came to discrete notifications, and HP has pushed that in webOS 3.0, moving alerts to the top of the screen and allowing for individual or multiple dismissals. There's also video calling, thanks to a front-facing camera on both the TouchPad and the Pre3.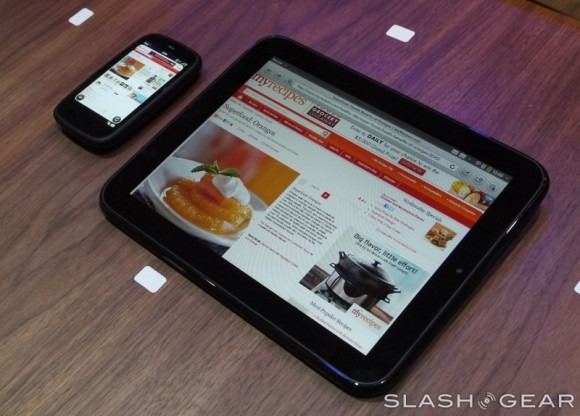 Perhaps what's most interesting is the Touchstone wireless transfer, which works when you tap the Pre3 or TouchPad against the Touchstone dock. Out of the box it will work for sharing URLs, but HP have ambitious expectations for the technology including media sharing and more. A demo works better than words, so check out our hands-on video.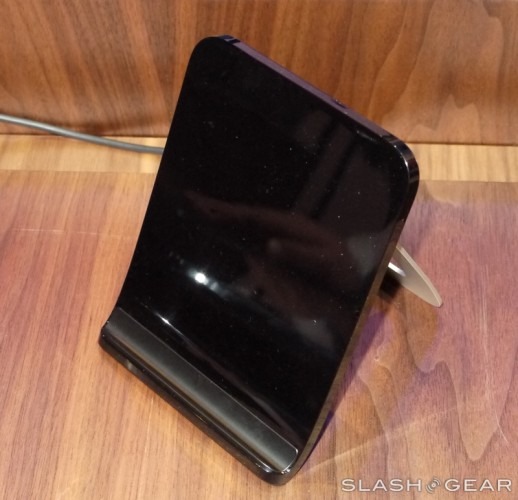 Of course, while the TouchPad's size and weight line up against the iPad, Apple is expected to launch the second-gen iPad 2 sometime within the next few months, and that could well hit the reset button on the tablet market. And, with HP telling us not to expect the TouchPad until Summer 2011, that gives Apple even more of an opportunity to set the consumer standard before the webOS slate is even out the door.
We'll have to wait until review units are ready to know for sure, so for now check out our video and live gallery!
[vms 43a28a1d6067e959dd85]