HP TouchPad Lasted 49 Days, Microsoft Kin Lasted 48, IBM Did It Best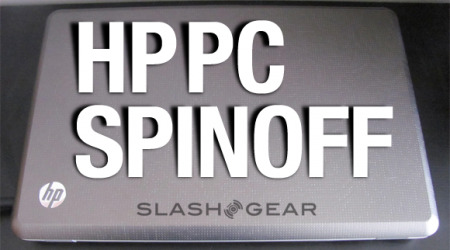 Let me see how simple I can make this because there are just a few facts that you should know, probably the most important facts of the day if you don't count most of the other facts from the HP/webOS situation everyone was freaking out about earlier today. Head to that link for most the details, then come back and remember this bit: HP is weighing spinning off its PC unit. This basically means that HP is looking to do SOMETHING with its PC unit, also known as HP's PSG, or Personal Systems Group, this sect of HP responsible for PCs, hand-held PCs such as mobile devices, software for the home, and more. SOMETHING means either a complete selling off of the PSG portion of the company or "spinning it off" meaning it would still sort of be part of the company, but it'd be like Beavis and Butthead's Daria or Happy Days' Mork and Mindy or Laverne and Shirley – separate but in the same universe.
Now one of two main things I want to talk about here is this fun fact: the Microsoft Kin, aka KIN, being a family of mobile phones made by Microsoft running an operating system called KIN OS, lasted a grand total of 48 days, at which point Microsoft announced they'd be discontinuing the entire line, OS, hardware, and all. This compares very readily with HP's announcement today that they'd be stopping production on the TouchPad tablet and all webOS-based handsets as well as deciding soon what they'd be doing with the webOS mobile operating software. Does the near-50-day mark signify some sort of unspoken "it'd better work by then" cutoff date for newly owned or created mobile operating systems?
Next regarding the PC business, I should remind you, if you were somehow unaware, that IBM had a computer unit for a number of years leading up to its selling of said unit to Lenovo, a Chinese company, in the year 2005. IBM has since stayed very much alive in the tech world, not popping up just a whole heck of a lot here in the consumer-based part of the environment, but still very much a force in the business enterprise and odd things like a computer chip that works like a brain. Lenovo is also still doing very well for themselves, currently holding the number five spot in top five mobile PC manufacturers by units shipped – at the end of this list behind, Apple, HP, Dell, and Acer, but still very far from the bottom.
HP is currently considering doing something very similar to what IBM did in 2005, moving their main bulk away from the personal computer and dropping a lot of bank on working with data instead. Today HP announced their plans to acquire Autonomy, one of the biggest technology firms in Britain in an obvious move toward enterprise software. Since all the way back in March of 2011, HP had been planning to "expand beyond" its PC business to focus more on cloud computing, connectivity, and software. Should it make all the right moves, this largest PC vendor on the planet Earth will soon cease to manufacture PCs and be all the better for it.