HP TouchPad Ice Cream Sandwich CM9 port gets video tease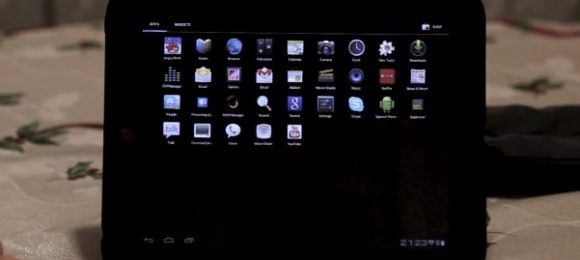 HP TouchPad owner but webOS 3.0.5 not doing it for you? A delicious, dripping Ice Cream Sandwich may be on its way to you sooner rather than later, with news – and a video demo after the cut – that the CyanogenMod team has managed to get custom Android 4.0-based ROM CM9 running on the short-lived slate.
"We are well on our way in terms of progress" the team says, and "hope to give you something to play with soon." Right now there are only two main outstanding issues to overcome: the camera doesn't work, and video playback isn't supported. Work on the latter is apparently ongoing.
That still means there's plenty to see today, including Angry Birds and some smooth animated fish rendering. Connectivity – WiFi and Bluetooth – are both supported and functional, but the CM team still isn't giving a fixed estimate on when TouchPad owners might be able to actually download the new ROM.
[via Engadget]