HP to Offer Sonata Battery to Customers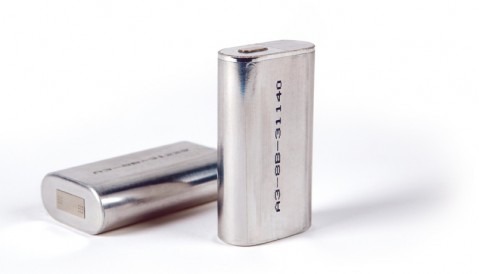 Most laptop batteries will have tear and wear over the time of usage and recharge; HP is offering its customers Sonata batteries, a like-new performance battery from Boston Power that would perform as well as it was brand new even after several hundred charges. The battery is manufactured with a refined version of lithium-ion.
According to Boston Power, the first one thousand charges would give the laptop owners eighty-percent of its capacity before it starting to show tear and wear on the battery. The Sonata battery is recycling friendly and contains no heavy metals.
HP will start making this option available to customers starting in the first quarter of 2009. No pricing information available at this time.
Press Release
WESTBOROUGH, Mass. – Dec. 10, 2008 – Boston-Power's next-generation Lithium-ion (Li-ion) battery cell, Sonata, will be available first to HP customers as an upgrade option. The result of a three-year relationship between Boston-Power and HP, the announcement underscores the companies' shared commitment to fueling innovation in battery technology while bringing notebook PC users products that exemplify a respect for the environment.

Sonata delivers like-new performance for three years. Consumers will be able to purchase the optional HP notebook batteries with Sonata technology for use with select HP consumer notebook PCs in early 2009.

In addition to setting a new benchmark in notebook PC battery technology, HP Enviro Series program notebook batteries with Sonata technology will come with a three-year warranty – the longest battery warranty available from any notebook PC provider.

"Consumers depend on their notebook computers as much as they do because they enable mobility – whether being used for leisure or work activities," said Boston-Power Founder and CEO Dr. Christina Lampe-Onnerud. "To truly empower users with that type of flexibility, batteries have to last longer and provide more dependable performance. Sonata delivers these benefits while staying true to Boston-Power's commitment to environmentally sustainable products. We're thrilled to be teaming with HP to bring Sonata to market."

Boston-Power and HP: A Shared Vision for Environmental Responsibility

Boston-Power is committed to developing products designed with the environment in mind. Boston-Power is the first and only provider of rechargeable Li-ion battery cells to earn the prestigious Nordic Ecolabel certification for the cell. Created in 1989 and part of the Global Ecolabel Network, Nordic Ecolabel acknowledges companies like Boston-Power that are conscientious regarding the environmental impact of the production, usage and disposal of their products, providing guidance and alternatives to consumers who prefer products designed with the environment in mind. Additionally, Boston-Power has earned a similar world's-first certification for their battery cells from the Chinese Environmental Protection Agency following rigorous testing and reviews.

"HP is known around the world for delivering breakthrough technologies and meaningful innovation to consumers," said Jonathan Kaye, director of consumer notebooks at HP. "By partnering with Boston-Power, we are able to offer our customers batteries with a longer lifespan and help reduce the amount of technology waste in landfills."

Initially targeting notebook PCs, Sonata's 'drop-in' form factor enables it to be used with existing notebook computers. This means that HP customers with compatible PCs can purchase Sonata-powered batteries to replace their existing batteries or use as a spare on long trips or plane flights. No system changes are required.

Boston-Power: The Next Generation of Li-ion Batteries

Sonata is the longest lasting and fastest charging Li-ion battery cell available. Its patent-pending, whole-system design makes it capable of benefiting a wide range of end-applications – from consumer electronics to transportation. As a result, total cost of ownership benefits inherent in notebook computer batteries prove increasingly impressive in cases where even greater power is required.