HP Sues Former CEO Mark Hurd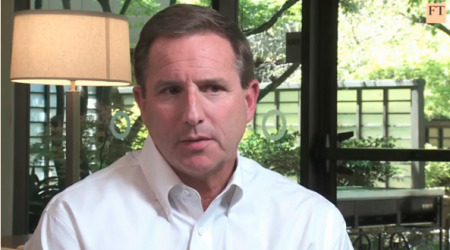 Mark Hurd, the former CEO of HP and just-hired Co-President of Oracle, has had a busy month. He's had a roller-coaster of events take over his every day life, and it doesn't seem to be calming down any time soon. After just landing the job over at Oracle, it looks like HP doesn't really agree with that plan. They've just made it known that they are moving forward with suing Hurd.
The court documents were filed on Tuesday morning in Santa Clara County, and show that HP views their former CEO as breaching their contract, and has threatened misappropriation of trade secrets. The statement that was released on Tuesday morning as well says that HP plans to enforce the agreements made between them and Hurd, centered around protecting HP's trade secrets and confidential information. Hurd, as any other person involved with high-profile information regarding a company and its assets, agreed to and signed contracts to help protect all of that, and more.
HP views the hire by Oracle, to the Co-President position, puts HP in danger, and is an overall threat to the company. They also believe that it is an overall violation to the confidentiality agreements that he signed on three different occasions during his stay at HP.
"Despite being paid millions of dollars in cash, stock, and stock options in exchange for Hurd's agreements to protect HP's trade secrets and confidential information during his employment and following his departure from his positions at HP as chairman of the board, chief executive officer, and president, HP is informed and believes and thereon alleges that Hurd has put HP's most valuable trade secrets and confidential information in peril," the suit says.
Things are definitely getting interesting for HP, Oracle, and Hurd himself. We'll be interested to see where this leads to, and what happens within, and outside of court. HP is currently asking for an injunction against Hurd's hire by Oracle, as well as provide to HP a written notification of his hire.
[via CNET News]