Former HP CEO Mark Hurd lands co-president spot at Oracle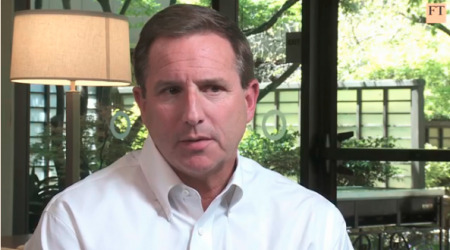 Former HP CEO Mark Hurd was asked to step down from his sport at HP in August after an investigation into alleged sexual harassment. The investigation found no evidence of harassment by Hurd, but the HP board used inaccurate expense reports found during the investigation to oust Hurd.
Hurd's close friend and Oracle CEO Larry Ellison condemned the HP board for forcing Hurd out and Ellison has put his money where his mouth is. Ellison has ,according to the WSJ, hired Hurd to be co-President of Oracle. At the same time, Oracle announced that Charles Philips, one of the two co-presidents and a board member has resigned.
Hurd will be directly accountable to Ellison. Analysts say that the hiring of Hurd is a coup for Oracle as it seeks to buy more hardware companies and expand its share of the tech world. Hurd was a key player in making HP the largest computer maker in the world. Ellison had previously said that HP firing Hurd was as stupid as Apple getting rig of Steve Jobs.