HP Stream Windows Laptops: Colorful And Cheap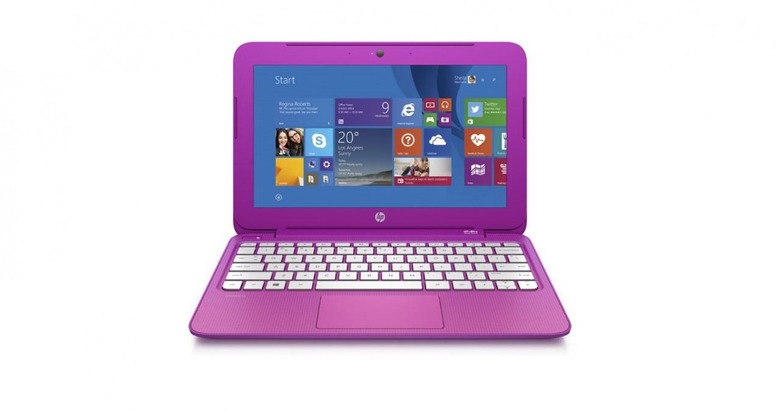 The kind of technology we use in our lives has changed drastically over the years, and for many laptops aren't as needed as they once were, instead being replaced with tablets and smartphones. For this reason, many hesitate at the thought of dropping a lot for a machine that will be used comparatively little — enter cheap notebooks like Chromebooks, and, as of today, HP's new Windows-toting Stream laptops.
The new Stream laptops resemble the company's Chromebook 11, and they seem to be based on the same idea: small, cheap, and with relatively little storage, instead leveraging the cloud for one's data needs. The difference is that both of these machines run Windows, which is a plus for many consumers who aren't quite at a point where they can embrace Chrome OS.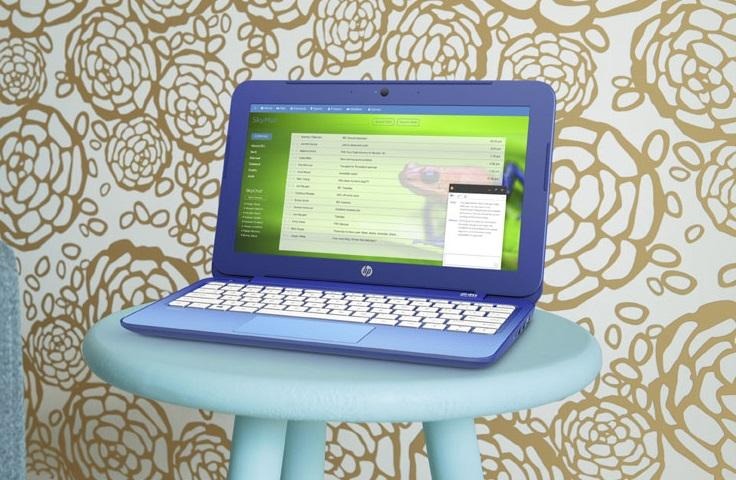 The HP Stream 11 starts at $199.99 USD, while the larger Stream 13 starts at $229.99 USD. Both are being offered with 1TB of OneDrive storage for one year, as well as a year of Office 365 Personal and a $25 Microsoft Store gift card. For those who spring for the larger of the two laptops, you'll also get 200MB of 4G data per month for free for as long as you have the laptop.
As the names suggest, the HP Stream 11 features an 11.6-inch display and the HP Stream 13 features a 13.3-inch display — both have a resolution of 1366 x 768 pixels. Unfortunately, HP is being a bit light on the details right now, but we do know that both feature an Intel Celeron processor and 32GB of storage space.
It isn't clear when the laptops will be available.
SOURCE: HP