HP SpectreONE all-in-one PC brings trackpad-centric experience to Windows 8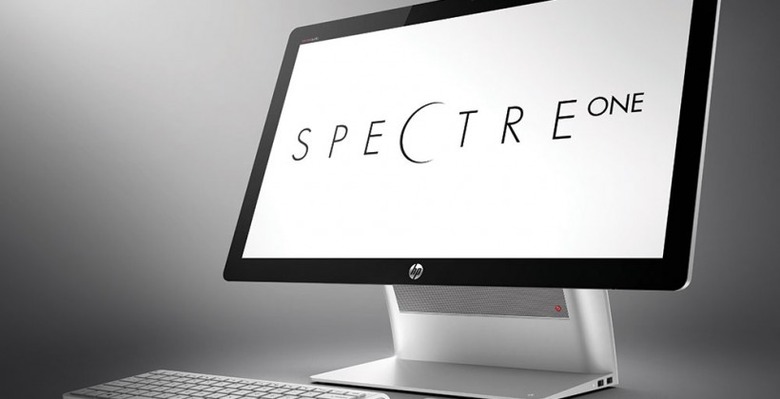 If there were one PC we've seen thus far from the HP collection bringing on Windows 8 with touchscreen capabilities that we'd call the king, it'd be the HP SpectreONE. This machine is the most expensive of the all-in-one designs HP is offering up here at the start of the Windows 8 generation of PCs, and with its 23-inch flush glass display and 3rd generation Intel Core processor options, not to mention it's lovely and sleek looking body, there's no stopping it. This device will not, on the other hand, be launching with the rest of the October wave of devices – it's coming in November.
You'll find that this beast keeps the Spectre brand name hot with NFC technology to tap your devices together and share media wirelessly and utterly simply. You've got many of the same features the rest of this newest HP wave of machines have such as Beats Audio for enhanced sound. And HP Connected Remote, Photo, and Music are included as well – HP is presenting an experience here both in hardware and software, with HP technology making a unique experience for you both outside and in.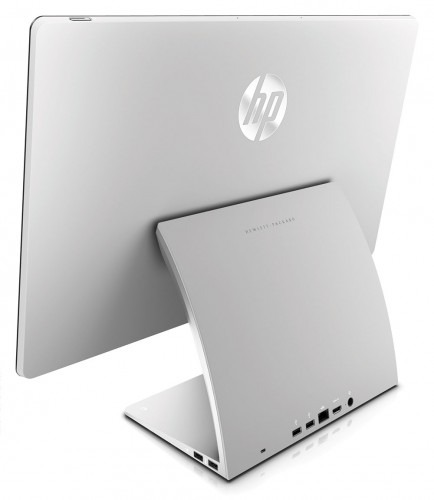 You'll get the computer itself along with a wireless multi-touch touchpad and a keyboard inside the box. With what may very well be a giant step forward for how we use PCs in general, HP has opted out of including a wireless mouse in the package you'll be getting when you purchase the HP SpectreONE. The true test is at hand – can we bring the desktop world into the universe our notebook-loving hands have been working with for quite a few years already?
UPDATE: HP informs us that there WILL be a mouse in the package now. Good for you traditionalists!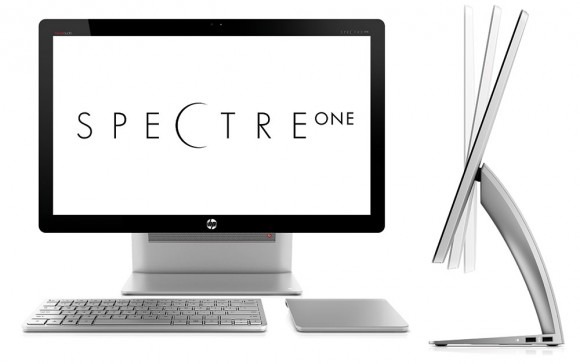 HP might be taking a gamble here – even if it is a tiny one. If you want a mouse, you can buy one for next to nothing, after all – even a wireless mouse doesn't cost a pretty penny if you know where to look. However, it's the thought that counts. HP has thrown the mouse out the window here, and with it goes the last component that did not look flat. Now with the HP SpectreONE, HP can present a package that is, indeed, working with basically all flat hardware – and you're going to love it.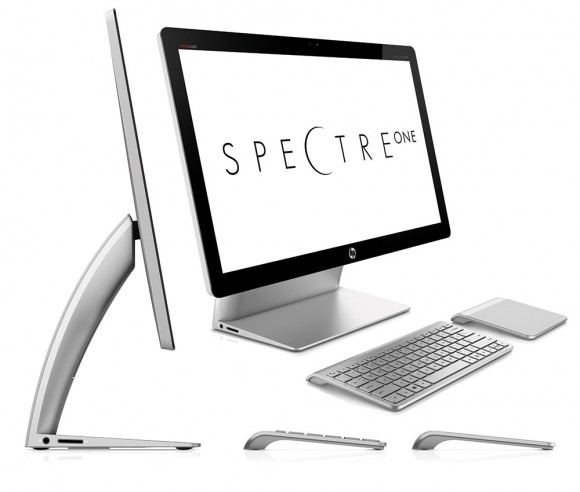 This beast will be appearing on November 14th for a starting price of $1,299 USD MSRP – that's an expected price and release date, of course, we'll have to wait a bit longer for the final word on that. You can start saving up now though, no harm in that! Have a peek at our HP tag portal to see the rest of HP's new Windows 8 machine offerings from start to finish – great stuff on the horizon!