HP Spectre X360 15" adds 4K to slick convertible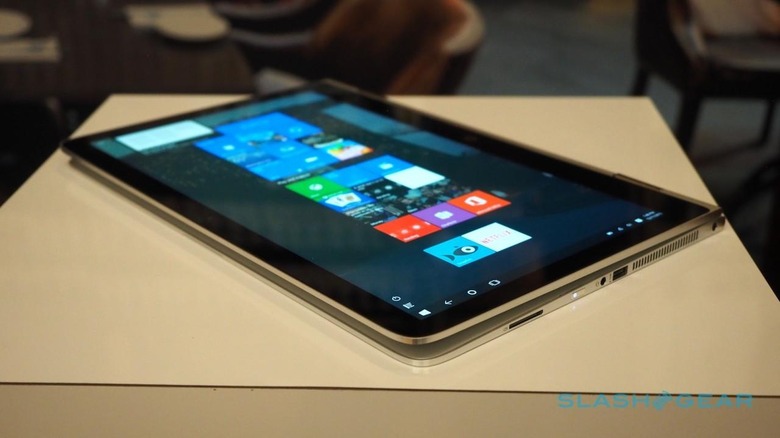 If bigger is better then HP's new Spectre X360 15", a larger version of its coveted X360 convertible, is onto a winner. Scaling up the touchscreen Windows 10 notebook from 13.3- to 15.6-inches, the new Spectre still keeps the machined aluminum body and clever hinge design, but now offers up to 4K resolution.
According to HP, launching the X360 15" was a matter of meeting demand, not trying to stretch the Spectre's appeal unnaturally. Ever since launching the original last year, so the company told me, it's been fielding requests for a 15.6-inch version.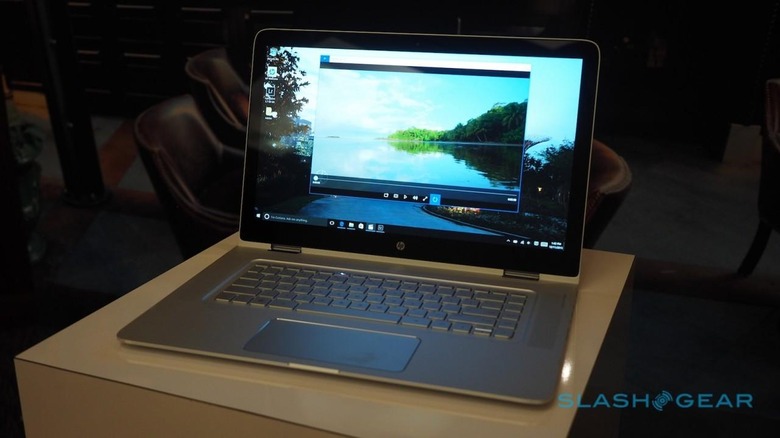 That's perhaps no great surprise, given 15.6" laptops still comprise the bulk of the notebook industry's sales, but it does introduce some interesting ergonomic considerations.
For a start, it's not small. While at 4.38 pounds and 15.9 mm thick it's the thinnest convertible notebook of its screen-size class, that still adds up to a hefty chunk of metal in your arms when you're holding it in portrait tablet orientation.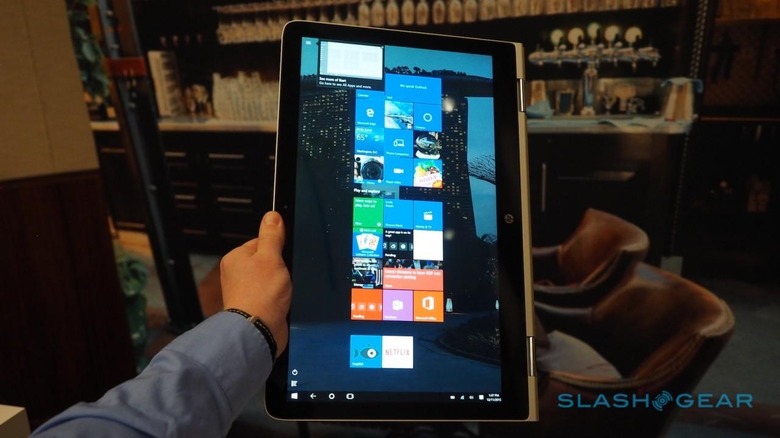 Still, the bump in size does have some other advantages. The keyboard is full-sized, backlit, and has 1.5 mm travel; the 4K display – which looks fantastic – is an option.
Intel Core i5 and i7 processors are on the spec sheet, and up to 512GB of SSD storage. Intel Iris graphics can be thrown in, too, but all versions get three USB 3.0 ports, a USB-C, Mini DisplayPort, HDMI, and an audio jack.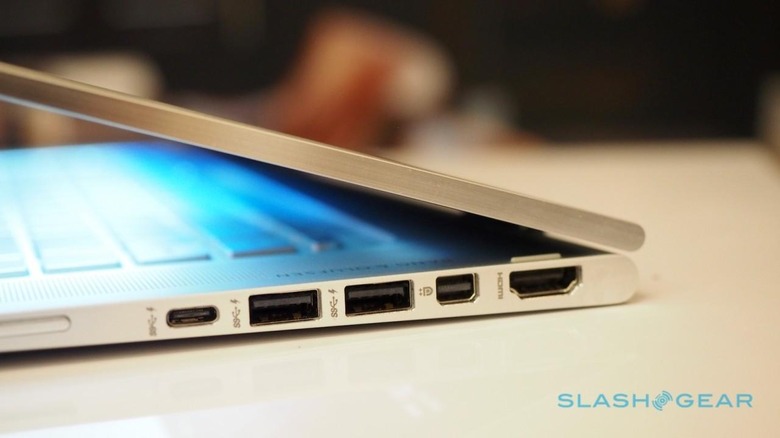 Bang & Olufsen tuned speakers and a battery promising around 13 hours of use round out the key features.
HP says the Spectre X360 15" will go on sale come February 14th, when you'll be able to buy one for your Valentine from $1,149.