HP Spectre x2 hands-on: A 4G homage to Surface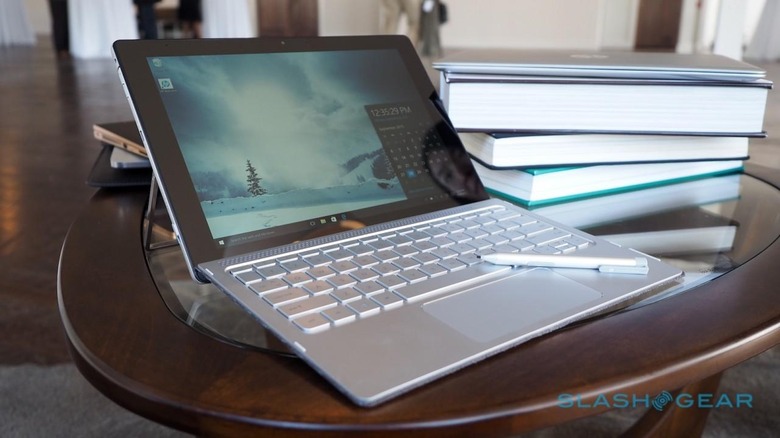 HP execs smile a little sheepishly when you mention how similar the new Spectre x2 is to Microsoft's Surface line of tablets. That's okay, though; while the new 2-in-1 sibling to the Spectre X360 may wear its inspiration on its detachable fabric-backed keyboard cover, there's room for more than one Windows 10 tablet in the market.
In fact, the Spectre x2 falls somewhere in-between the Surface 3 and the new Surface Pro 4. It has a 12-inch 1920 x 1280 display and uses 6th-gen Intel Core m "Skylake" processors, and includes an integrated LTE modem for use on Verizon's 4G network.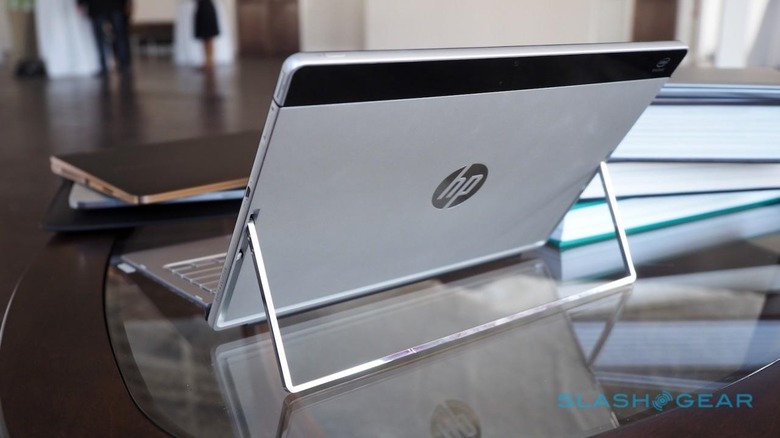 At 1.85 pounds and 8mm thick tablet-alone – or 2.69 pounds and 13.15mm thick with the magnetically-clinging keyboard in place – it's HP's lightest ever 2-in-1. Inside there's SSD storage of up to 512GB, and the whole thing is fanless for silent running.
The screen is a particular success. HP has not only optically bonded the touch panel to the display itself – meaning brighter colors and fewer internal reflections – it's used what's called Panel Self Refresh (PSR) technology to keep battery consumption down.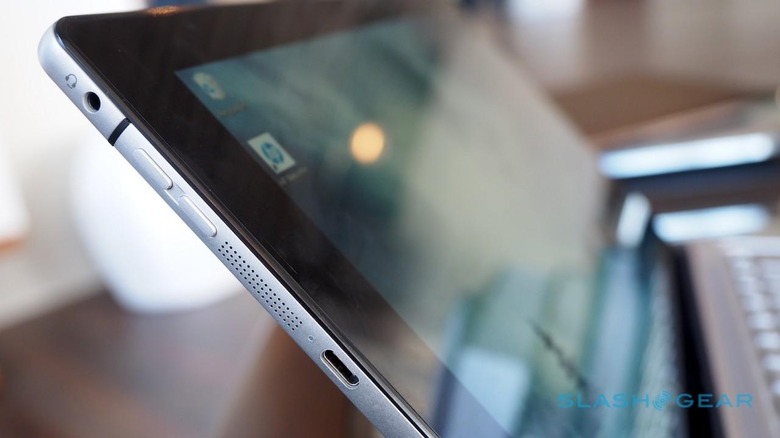 In short, that can crank down the graphics processing when parts of the display aren't requiring updates, such as when looking at an unmoving UI. In all, HP says it expects up to 10hrs runtime from the Spectre x2.
Rather than just two cameras, front and back, HP has squeezed in three. There's a 5-megapixel camera above the screen, along with an 8-megapixel camera on the back. However, the latter sits alongside an Intel RealSense Camera R200 for capturing objects and people in 3D.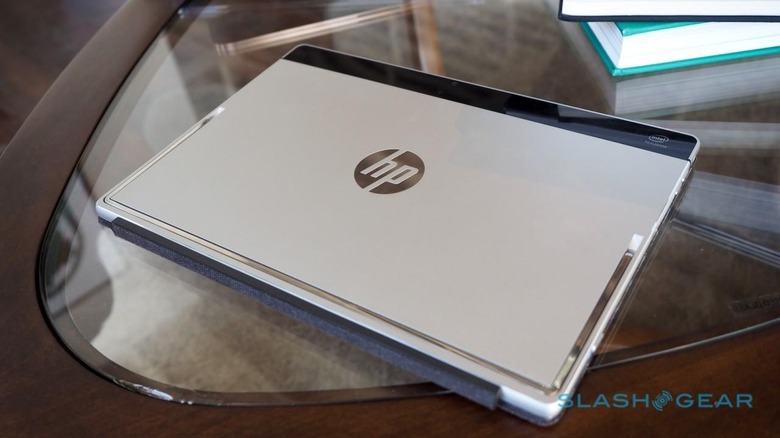 Audio, meanwhile, comes courtesy of dual speakers on the tablet and two further speakers on the keyboard, all tuned by Bang & Olufsen.
Speaking of the keyboard, that has aluminum keys and, like on the Surface Pro 4, uses a dog-leg magnetic hinge to tilt at a more comfortable angle as well as reduce twisting if you have the Spectre x2 on your lap.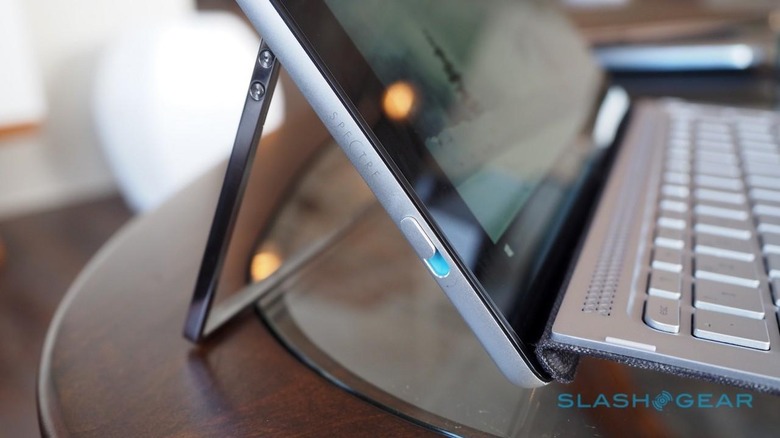 A U-shaped kickstand – made of 3.5mm stainless steel – is on the back; HP says it opted for that, rather than the flat panel of Microsoft's 2-in-1 design, so as to leave more space for a bigger battery.
Ports include two USB-C, and there'll be a USB-C to USB Type-A adapter included in the box. Optional will be a digital stylus for note-taking and drawing.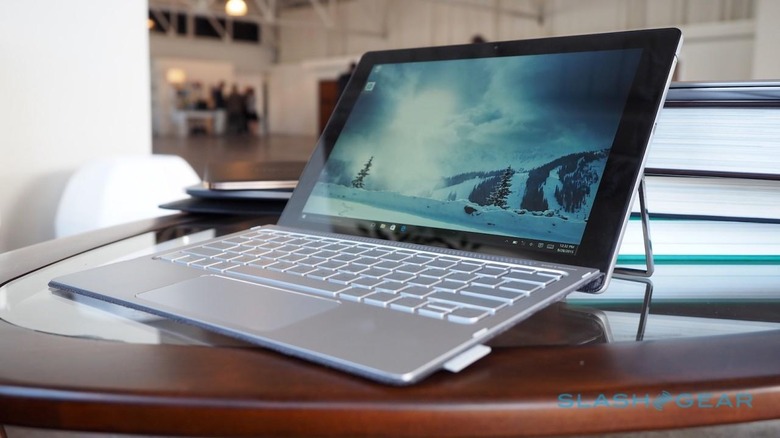 All in all, it's an interesting riff off the Surface idea. If you demand integrated 4G in particular, which so far Microsoft hasn't mentioned on the Surface Pro 4, the HP might well fit the bill.
The HP Spectre x2 will hit the US on November 8, priced from $799.99.
[gallerybanner p=408560]